Window to the Womb partners with BlueSkeye AI to support perinatal mental wellbeing in the UK
Window to the Womb and BlueSkeye AI develop partnership to provide technology to support women's mental wellbeing during pregnancy
Window to the Womb, the UK leading provider of private Baby Scan Services for pregnant women, has partnered with BlueSkeye AI to launch Avocado.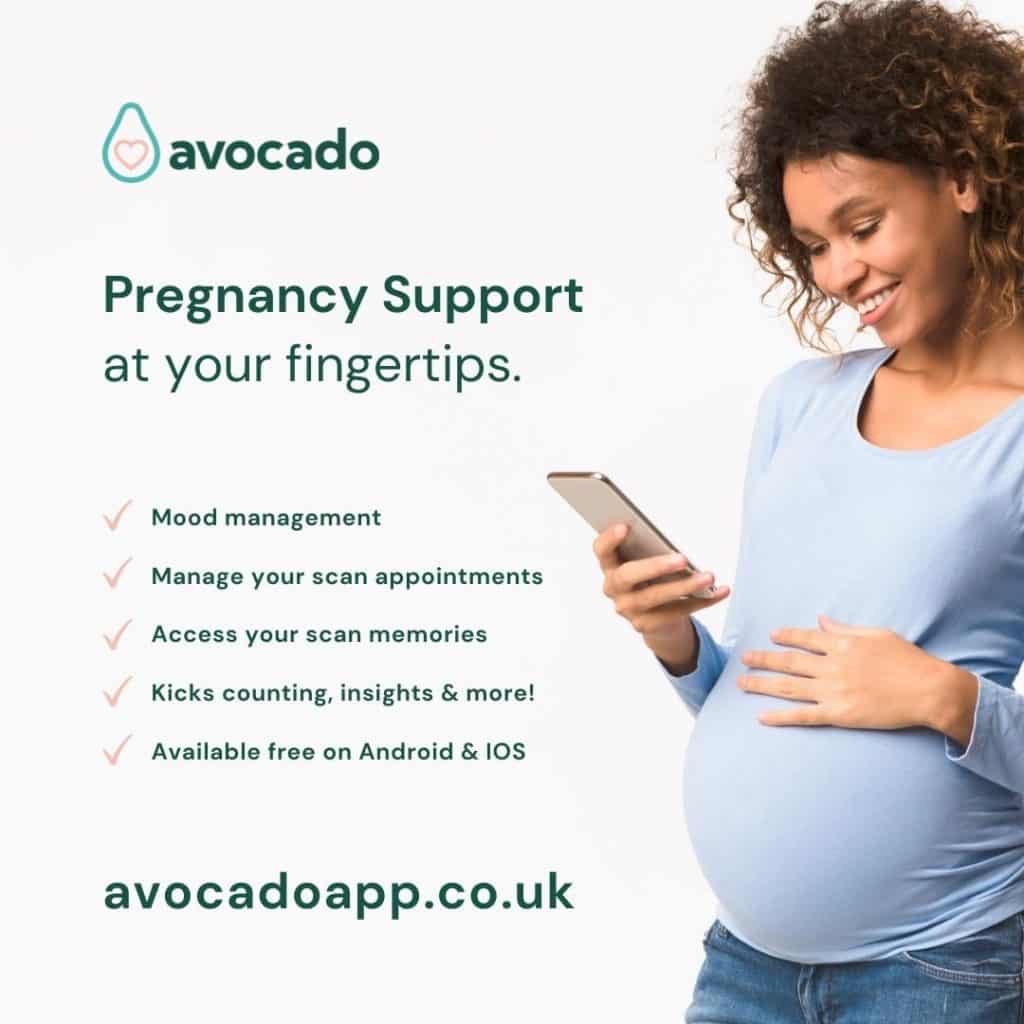 Avocado is a brand new pregnancy app which uses cutting-edge AI technology to support mood management. Window to the Womb is rolling out the use of the Avocado app across all 44 franchised clinics enabling women who attend for early and later pregnancy ultrasound services to access their scan images and scan reports digitally. However in their continued commitment to support women in early stages and throughout pregnancy, Window to the Womb have worked with BlueSkeye AI to provide much more within the app.
Avocado provides women with the ability to understand their mood and emotional wellbeing throughout pregnancy. Recognising that pregnancy and preparing to have a baby is such a big life event, Window to the Womb are keen to support women by helping them understand their emotions during their pregnancy journey. Avocado enables women to track their mood alongside other key pregnancy metrics whilst managing their private scan appointments and much more.
"At Window to the Womb, we are privileged to meet and provide services to thousands of women at different stages of their pregnancies. We are committed to ensuring that women are well supported as they access our services and we are keen to ensure that women are empowered to self-manage their mental and emotional wellbeing during this time" said Managing Director of Window to the Womb, Tony Harrison.
BlueSkeye AI is a fast growth tech company based in Nottingham that is on a mission to improve wellbeing and patient health outcomes by building accessible and objective solutions and products that help patients understand their mental health and wellbeing. The ethical AI company's technology is underpinned by Behaviomedics, pioneered by BlueSkeye AI's CEO, Professor Michel Valstar.
"Our core technology automatically analyses and synthesises the face and voice to monitor mood and other medically relevant expressed behaviour. We are delighted to work in partnership with Window to the Womb to apply our technology to help perinatal women understand their mental wellbeing" said Professor Valstar, CEO of BlueSkeye.
BlueSkeye AI has produced Avocado in response to Window to the Womb's ambition to provide a holistic digital app for women accessing their services. During the development of Avocado, BlueSkeye and Window to the Womb engaged beta users from across the UK to help shape the design and feature development of the App. 75% Avocado app users reported that Avocado was a welcomed resource during their pregnancy..
One user said to BlueSkeye AI, "I like that you can log your everyday life and keep track of you and your baby everyday. It is intuitive and a nice pregnancy app".
The app is available to download on Apple and Android devices. A premium version is due for release and for subscription in December 2021.
Notes to editor
More about Blueskeye
More about WTTW
More on Avocado App
Contact: [email protected]
Contact: [email protected]