Growth & Presentation Scan
Scroll down for our package details
(Available from 26-42 weeks)
---
Growth & Presentation Scan
Only £69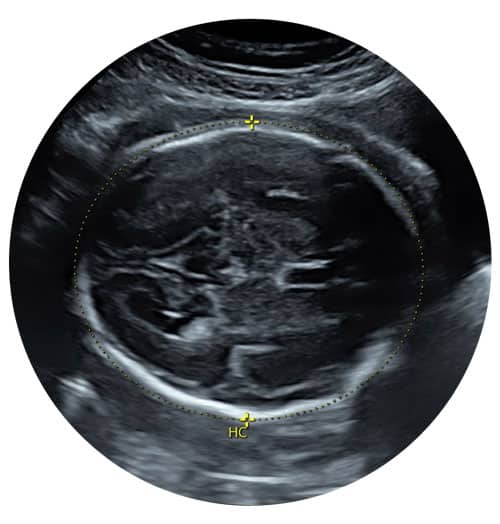 ---
---
---
A Well-being Check + Report

Our Specialist Sonographers start every scan with a fetal well-being check. They will confirm single or multiple pregnancy and check the baby/babies are growing normally. They will show baby's position & placenta, confirm & visualise the heart, observe the abdominal contents & brain, as well as detect some abnormalities. You will receive a detailed Well-being Report in digital format which you will be able to access completely confidentially via our Bumpies App.

Head, Abdominal Circumference & Femur Length Measurement

Our Sonographer will measure baby's head, abdominal size and length of the femur to check they're in the right percentile for their gestation.

Estimated Weight

We will check your baby's estimated fetal weight. This is given in grams. You'll be provided with images of measurements taken.

2 x Photo-Quality Prints

After your scan, you can choose 2 medium photo prints of your choice to take away. Our scan assistant will sit you and your family down in our print area to choose.

All Digital Images

You'll be provided with a code, Input this into our free Bumpies smartphone app and you'll have instant access to all your scan memories.
Important Information
The aim of this growth scan is to provide diagnostic results captured in a fetal well-being report. If your sonographer identifies anything out of the normal this will be explained to you along with guidance and support in obtaining ongoing care through an NHS pathway. Please note, there must be a 2 week interval between your NHS growth scan and our Growth & Presentation Scan package. We are not able to provide a second opinion on your NHS hospital scan.