Model Emma Mcvey Geordie Shore Gaz Beadle Visit Us For Their 4D Scan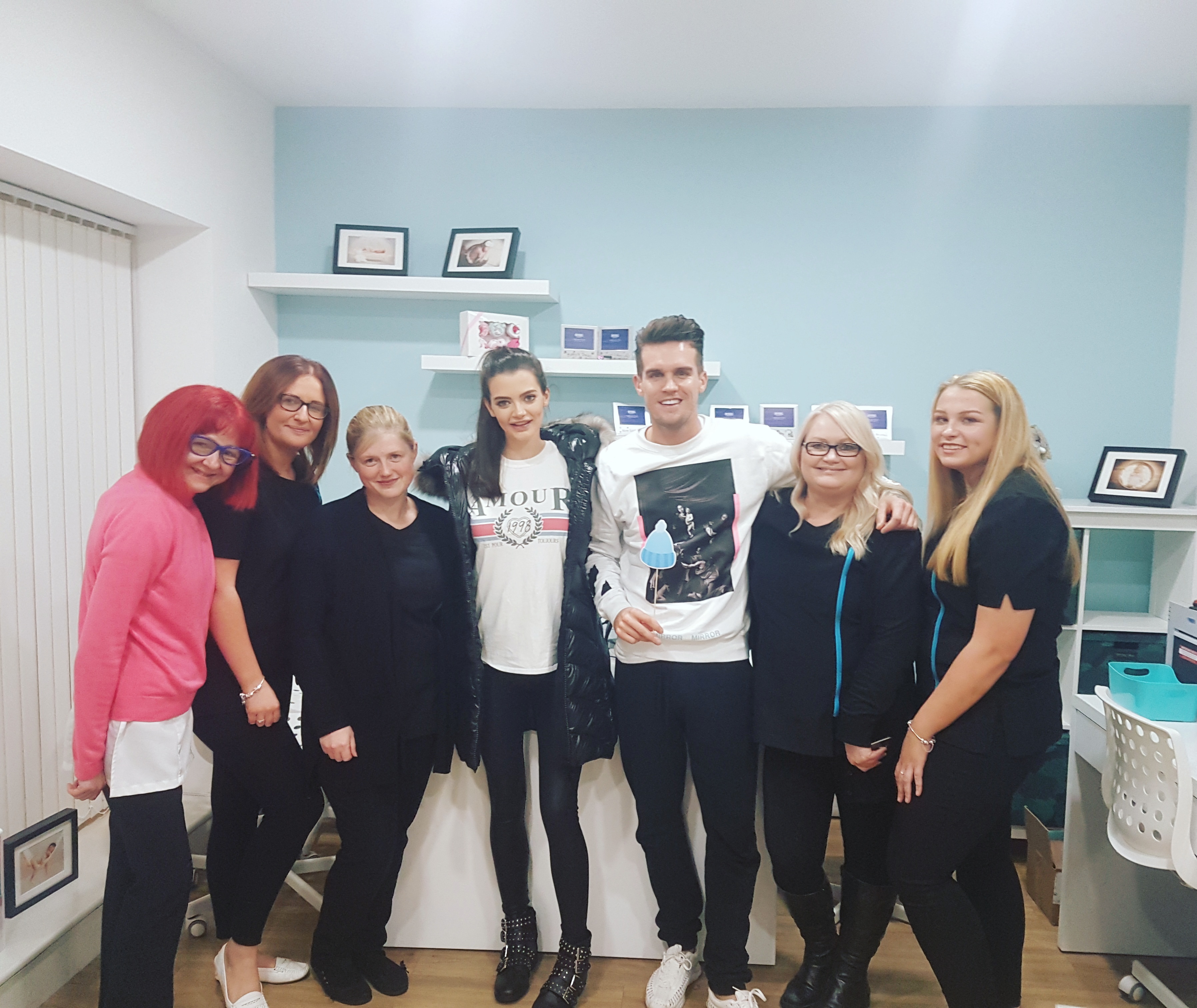 Window to the Womb Leeds opened their doors last night to model Emma Mcvey @Emma_mcvey_ and Geordie Shore Veteran Gaz Beadle @GazGShore, and we can truly say that it was a magical experience.
Emma and Gaz opened up about their pregnancy earlier this year and announced on social media that they were expecting a bouncing baby boy…and we just had to invite them in for a 4D scan!
They arrived Thursday evening and we got straight to it, checking well-being and measurements. Their 2D images were fab, with a wonderful side profile. Baby had a good strong heartbeat and was a perfect and healthy size. We then moved on to 4D...and all we can say is that during the scan, baby was not shy. Taking after Mummy and Daddy, baby was pouting, showing off his biceps all combined with an adorable button nose. Baby was very content during the scan, even cracking the odd smile.
---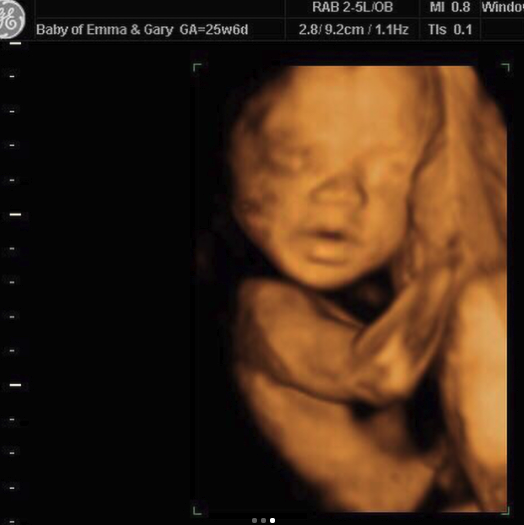 "Little Poser"- Gary and Emma were delighted with their images
They also decided to adopt one of our Heartbeat Bears, so we got to recording the heartbeat and picking a cuddly friend. A fluffy elephant was their choice to the delight of Emma, who is going for an elephant theme! After the scan, Gary was straight onto downloading our Bumpies app and they got down to choosing some photo prints and key rings to take home.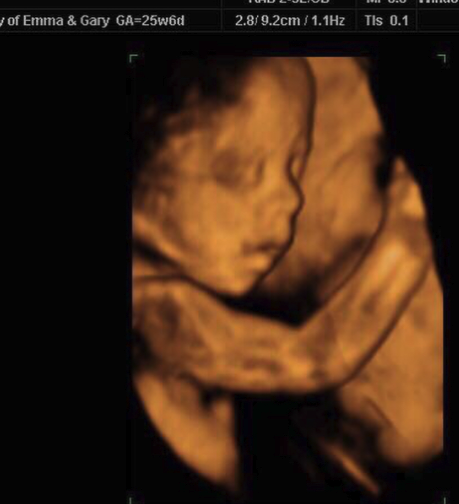 It was truly a delight to have them in our Leeds branch, and we wish them all the best in the rest of their pregnancy. There's many more magical moments to come and we're so pleased to have been a part of your journey.
Love from all the team at Window to the Womb. Xoxox
Emma and Gary had our 4D + Well-being (VIB) package (£135) with large Heartbeat Bear (£25).