Our Tips to Beat the Heat During Pregnancy
With the warmer weather full steam ahead, it's important to keep safe in the heat; especially with a little one on the way. Here are some of our key tips for keeping cool during pregnancy.
Cover up
Cover up but wear looser clothing. We recommend lightweight fabrics such as linen or cotton or even a maxi dress. Avoid thick denim as these materials encourage you to sweat.
Drink
Fluids, fluids, fluids! Keep hydrated and carry a bottle of water with you as much as possible. During pregnancy you need to be hydrated anyway, so during warm weather you need to try drink double. Aim for 10-12 glasses of water a day.
Relax
Don't over exert yourself. When temperatures peak midday try remain in the shade and avoid strenious exercise. This is vital for keeping cool, especially whilst pregnant.
Bed Time
Ditch the duvet for a light blanket and avoid thick pyjamas (as cosy as they can be!). A bedside fan can also help keep your cool. Keep a glass of water by the bed to keep hydrated.
Listen
Listen to your body. Heat will make you uncomfortable but shouldn't make you feel sick or very unwell. If you begin to feel beyond uncomfortable, contact your GP.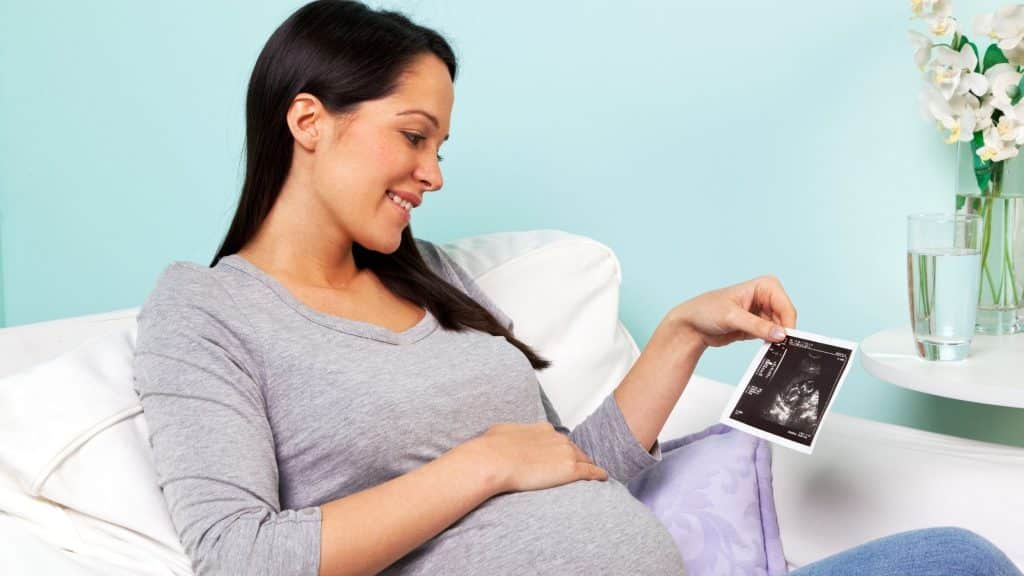 Having a Scan?
Keeping cool during the warm weather is important and if you're joining us for a private baby scan, then ensure you're hydrated. This can put fluid around baby and help with the overall quality of the scan. Watch the video below for more information on hydration during a baby scan.
Our baby scans are available from 6-42 weeks. Your nearest clinic may have offers running so be sure to visit their page.
It's important to make sure you're hydrated when coming for a private baby scan 
Lastly…
It's tempting with the warm weather to spend as much time outside…but limit your sun exposure, wear safe sunscreen (always check the bottle for pregnancy guidelines), invest in a brimmed hat and ensure you're eating and drinking enough. For more information on keeping cool during pregnancy, you can head to NHS website.
Happy sunshine everyone!