---
Important Information
Due to recent relaxation of restrictions, most clinics are now allowing additional guests to your scan appointment. Please get in touch with us directly for more information on our guest numbers as a selection of clinics are not allowing children during this time. We are continuing to work hard to ensure our teams and clients remain safe. Rigorous cleaning between scans remains in place. Window to the Womb is a healthcare setting like your Doctor's, Dentist, or a hospital. We ask that you do the right thing and wear a mask to your appointment. In Scotland, NI & Wales, masks are required to your appointment (unless exempt).
Thank you to everyone for your patience and understanding. If you have any questions we ask that you contact your local clinic directly.
Visit here for our latest Coronavirus updates.
What's Included?
A Well-being Check + Report

Our Specialist Sonographers start every scan with a fetal well-being check. They will confirm single or multiple pregnancy and check the baby/babies are growing normally. They will show baby's position & placenta, confirm & visualise the heart, observe the abdominal contents & brain, as well as detect some abnormalities. You will receive a detailed report to take away.

Head, Abdominal Circumference & Femur Length Measurement

Our Sonographer will measure baby's head, abdominal size and length of the femur to check they're in the right percentile for their gestation.

Estimated Weight

We will check your baby's estimated fetal weight. This is given in grams. You'll be provided with images of measurements taken.

Baby & Placenta Position

Our Sonographer will check the position of baby and placenta at the time of your scan. This will be detailed on your well-being report.

4 x Photo-Quality Prints

After your scan, you can choose 4 medium photo prints of your choice to take away. Our scan assistant will sit you and your family down in our print area to choose.

All Digital Images

You'll be provided with a code. Input this into our free Avocado smartphone app and you'll have instant access to all your scan images.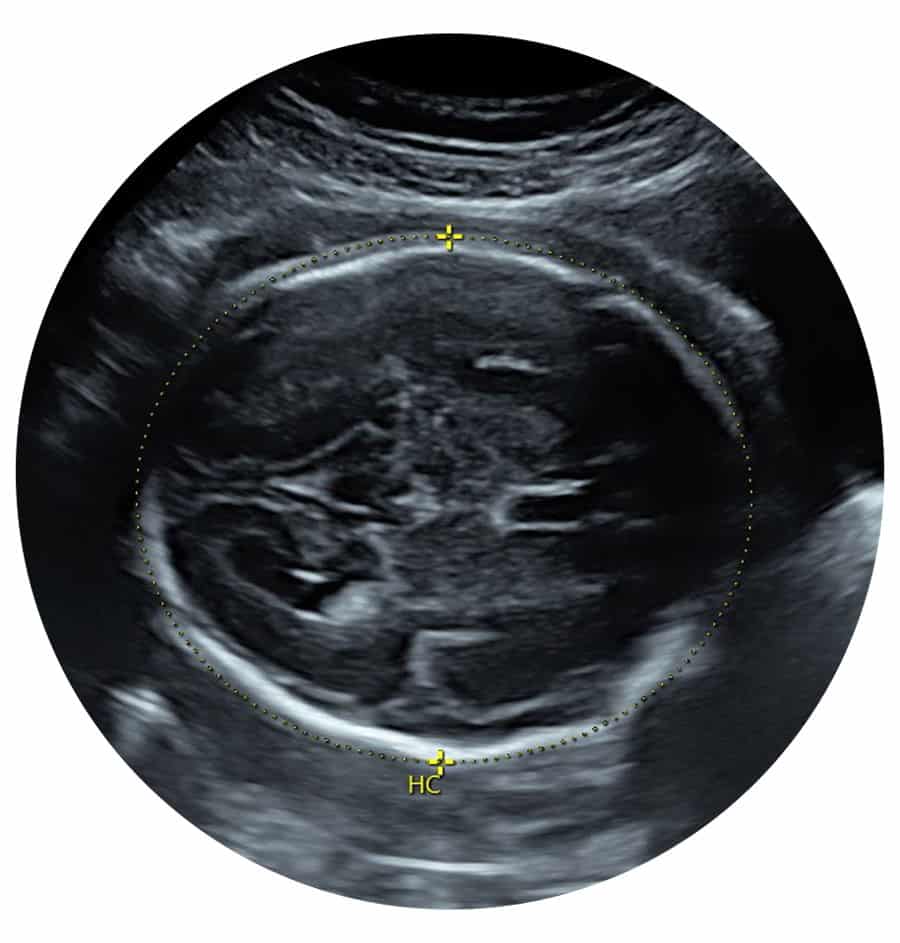 You can bring up to 2 guests including children to your growth & presentation scan. You can visit for your growth scan from 26-42 weeks. You don't need a full bladder, but please ensure you're hydrated. This allows plenty of fluid around baby, helping with the overall quality of the scan. We recommend 1-2 glasses of water an hour before. Please bring your hospital notes from previous appointments in case our Sonographer needs to refer to them. We will check how your pregnancy is progressing, give you an estimated baby weight, measurements & placenta/baby position. You can read more about what to expect at your growth scan experience

here.
Our team look forward to meeting you and your family!
Looking for Something Else?
---