4D Scans – What to Expect at Your Appointment
Are you visiting our clinic for a 3D/4D scan? Here we answer common questions that we're asked, so you can be well informed about what to expect at your 4D scan appointment
What's the difference between 3D, 4D & HDlive?
A 3D scan is a still image of baby, a 4D scan is a moving image and a HDlive scan uses the latest in ultrasound technology to offer you an even clearer view of little one.
Below is a comparison between 4D & HDlive: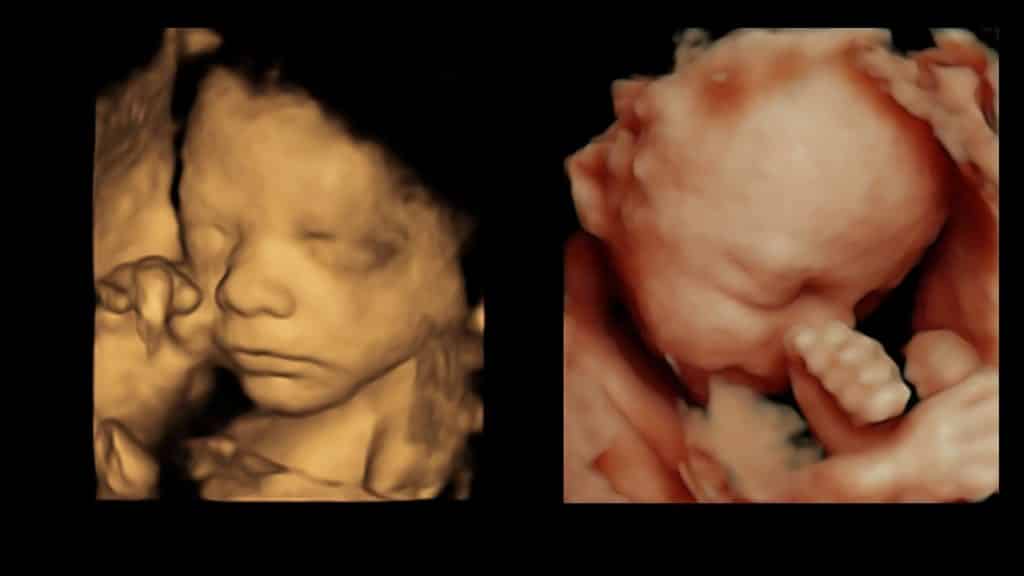 When can I visit for a 3D/4D scan?
We offer our 3D/4D scans from 24-34 weeks gestation.
When is the best time to come & do I need a full bladder?
We recommend joining us between 27-29 weeks. This is because baby has a bit more fat on them, but also enough room to move in case they're in a difficult position. You do not need a full bladder for our 4D scans.
What's included?
The primary purpose of all our scans is the well-being of mum and baby. We always begin our 4D scans with a diagnostic check and you will take home a report. Our packages also include photo prints, digital images, and optional gender confirmation as standard. We have a range of 4D scan packages to suit you.
Selected clinics offer HDlive as an optional upgrade.
What if you can't get good enough images of baby?
Our specialist sonographer will try at least 3 times to obtain good images of baby. If baby isn't playing ball, we may as you to take a short walk or have a cold drink to get them moving.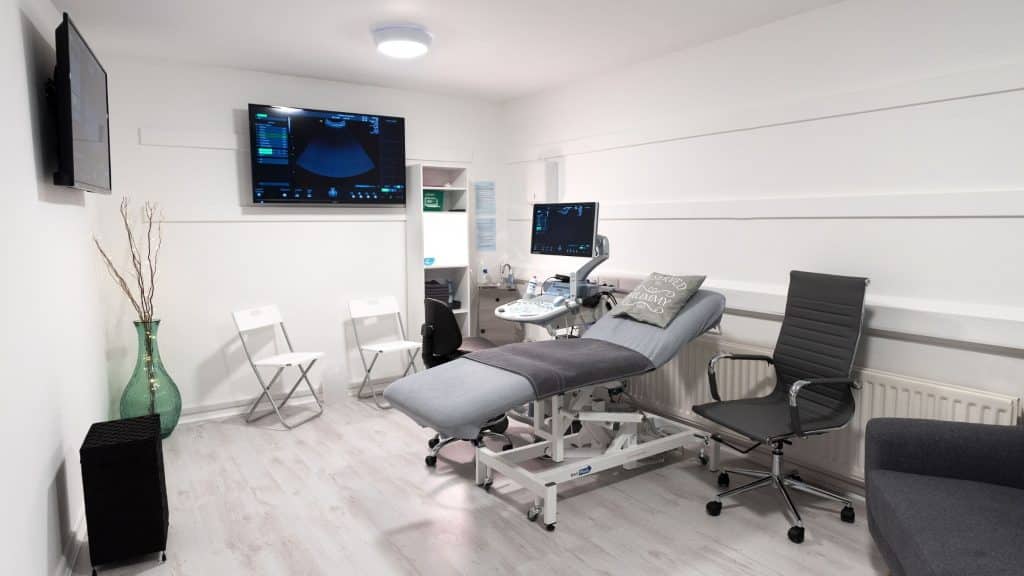 When you arrive…
We recommend arriving at the clinic between 10 – 15 minutes before your appointment. You will be asked to complete a section on your well-being report, which just asks for a little more information about you. Details we will ask for include your name, date of birth, due date and contact information. This ensures our sonographer and the team are completely knowledgeable about you.
If you have any questions at all, please just ask a member of our team or our diagnostic sonographer.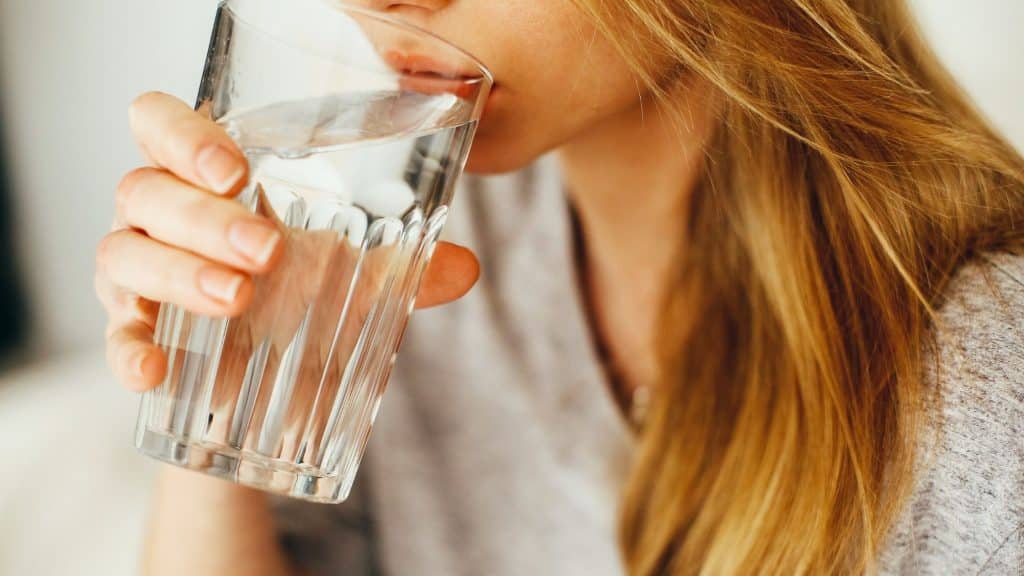 Your appointment…
Please drink plenty of water in the lead up to your appointment. Around 1-2 glasses an hour before should do. This can help the quality of your scan. Please bring any notes you have been given by your midwife or the hospital along to your appointment. This is to make sure our Sonographer is completely informed about you and your pregnancy.
First of all, the Sonographer will behind by checking on the well-being of baby in 2D. This includes assessing the spine, abdominal contents, brain, fluid level, placenta/baby position and visualising and listening to the heartbeat.
The information is fed-back to your personal scan assistant to be added to your well-being report.
We will then check the gender. If this is something you wouldn't like, just let the team know.
The sonographer will then show you baby's features in the 3D/4D view. If you've chosen HDlive as an upgrade, they will show you baby in this view too!
Please note that growth measurements and estimated weight aren't included. Please get in touch with your local clinic, as this can be added to your package. Should you require any ongoing care following your scan with us, we have relationships with local NHS hospitals, should you need ongoing care. We will contact the hospital for you and make all arrangements, to ensure you receive optimum care going forwards.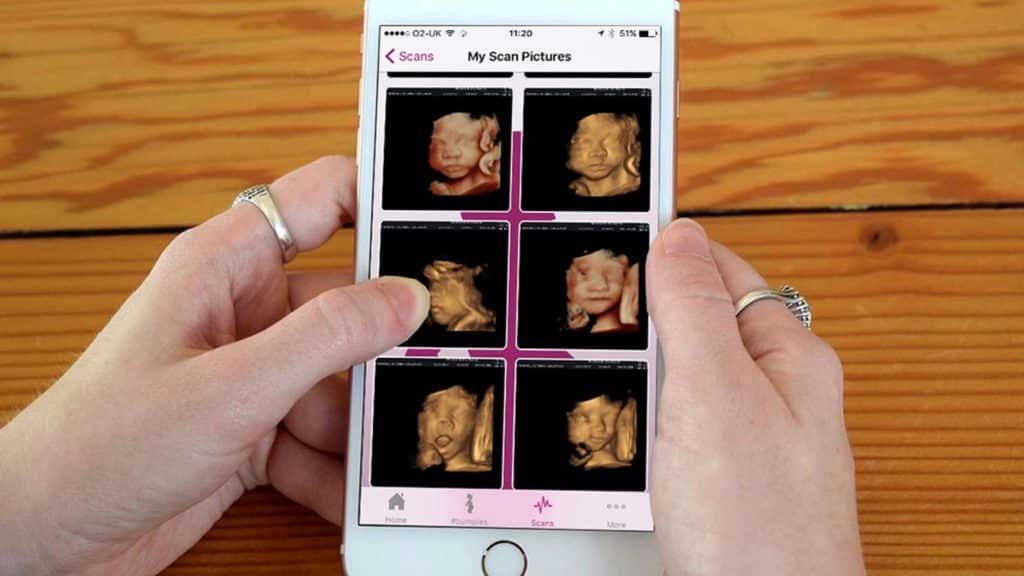 After your 4D scan…
Once your scan is complete, you will be led to our printing area to choose images of baby to print. You'll also receive all your digital images to our Bumpies app. Download the app for free on IOS or Android then the print assistant will give you a code. Enter the code and you'll then have full access to all your scan memories.
Our 3D/4D scans are available from 24-34 weeks and start from £99. Get in touch with your local clinic for special deals.
Congratulations and we look forward to meeting you x