Fetal Health Scan
Scroll down for our package details
(Available from 16-42 weeks)
---
Fetal Health Scan - £59
*Please note this does not replace your 12 & 20 week hospital scans.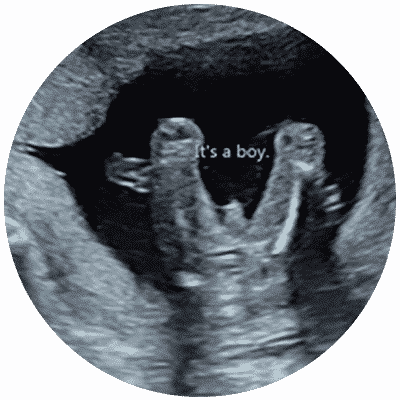 ---
---
---
A Well-being Check + Report

Our Specialist Sonographer will check how your pregnancy is progressing. They'll observe their position, heart, lungs, abdominal contents, spine, brain and placenta.

Head Circumference

Head circumference measurement (available from 16 weeks)

Abdominal Circumference

Abdominal circumference measurement (available from 26 weeks)

Femur Length

Femur length measurement (available from 16 weeks)

Estimated Fetal Weight

Estimated fetal weight (available from 26 weeks)

99.9% Accurate Gender Confirmation (if required)

*Gender determination is possible 16+ weeks. If you want to know your baby's sex, you should ask the sonographer at the start of the scan. During the COVID-19 outbreak you should only attend scans for a medical need, such as to check how baby is developing. If your sole motivation is to find out the sex of your baby you should not attend a scan.

All Digital Images

You will be sent a unique code straight to your smartphone to download all your digital images via our exclusive free smartphone app.
Important Information
Please note the primary aim of this scan is to check all is well with baby. We then complete gender confirmation with 99.9% accuracy if this is required.