Here's Some Ideas for a Fitter Baby Body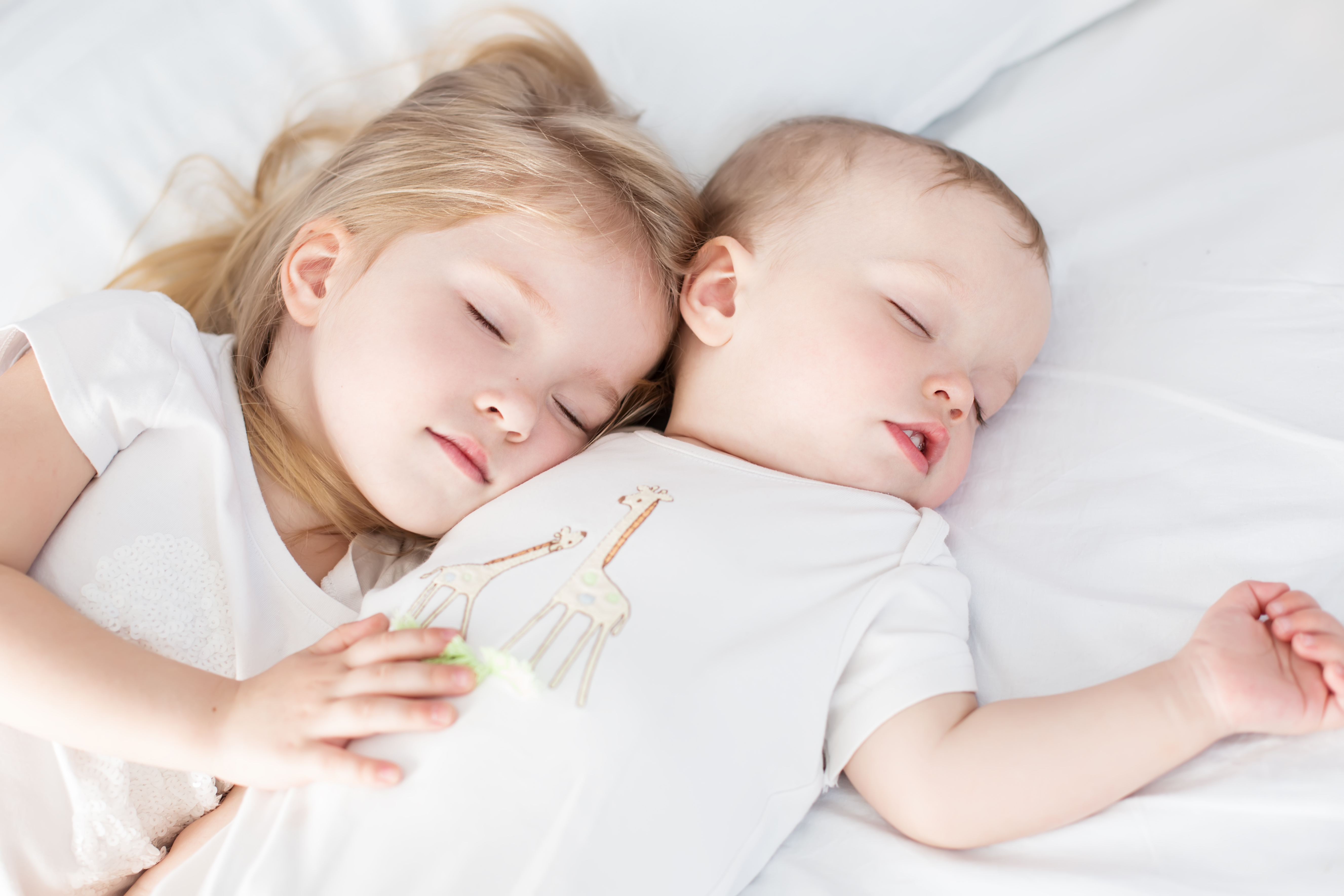 What else should we do to prepare them?
One really important thing to do is to make the most of the time you have with just you and them.
This is because life will be different soon, and that one-to-one time is precious. On the other hand, also take this time prepare her and make sure she'll be happy with the people who may be looking after her once baby is born. So get her used to spending time with other people.
A new baby is very hard to understand, your toddler is still learning the world. One great thing to do is to look through photo albums and talk to her about when she was tiny. Explain that the new baby will look like this too and that they'll get bigger just like them. Avoid telling your toddler that the baby is a 'new friend' as this most like won't be the case.
So you have a toddler plus a baby on the way. The chances of you already having sleepless nights will be high and you're worrying about how your new one will affect your other bigger one. Plus…how will you cope with dealing with the needs of 2 tiny humans.
Try not to worry so much, one thing that you must remember is that you've done it before, so when new baby is born, you'll do great. However, here a few key issues that we want to help you with.
When is the right time to tell your toddler about the new addition?
To be honest, not too soon. Seven months' time is absolutely ages away for a young one. You might as well tell them something that will happen when they are 18. However, toddlers can be extremely intuitive and at some point they will notice your tummy slowly ballooning. This may be the best moment to tell them. Explain that there's a little baby growing inside and invite them to say hello!
Depending on your child, even bringing them along to baby scans is a great way for them to learn and even listening to baby's heartbeat. In all truth, your child won't understand in full what's happening and won't for a while, but take this time to teach them what you can.
How can we cope around the birth?
Have a list of friends and family ready. Those who are willing to help look after toddler when you go into labour. Keep this list of contact details with you at all times so you can alert them as soon as you need them. Also brief them on details of baby's arrival, like if you want to tell toddler about gender. If you want to be the one to tell them, say it. You don't want Nana to get in there first.
The first meeting is often painted as the most vital time of the sibling relationship, but most often it has little effect on the long-term. However, this doesn't mean you don't want it to be right. Best advice is to make it as interactive an educational as possible. Wow your toddler!
How will we manage in the early days and weeks?
It will be difficult at times, but not impossible. Try to plan ahead. Prepare meals in advance before birth so you have a good supply after.
Don't be afraid to ask for help and lower your expectations on how your house will look in the first few weeks.
Give yourself a break, you have a lot on your plate and it doesn't matter if you forgot to vac (if you have a partner….hint hint).
Try to get out walking at least once a day. You don't need to climb Everest, but a short walk will give you a huge morale boost.
Try keep your toddler interested from the start by telling them things like 'they're very interested in what you're doing'. Involving them in games from the start and telling your toddler how much you love their help and assistance will go a long way.
Last but not least, remember that you can do it. It's all very much worth it!