Heart Radios' Dave Taylor Welcomes Baby Girl...
Last year our Norwich clinic had the pleasure of opening their doors to Heart Radios' Dave Taylor and his partner...
Not only did they meet baby in 4D (even opting for HDlive) but played a fun gender reveal game live on air (listen below). Dave recently got in touch with some wonderful news...that they welcomed baby girl Jasmine into the world! She was born December 18th and Dave even shared a gorgeous before and after.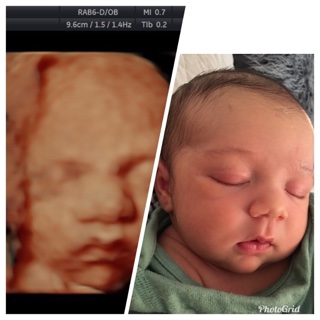 Congratulations to you both (or should we say the three of you), thank you for choosing Window to the Womb. We wish you all the best in the magical journey we call parenthood!
We just love before and afters and we'd love to see them. Send them in for the chance to be shared on our social media pages!
Dave and partner had a 4D + well-being scan worth £135. Take a look at our packages page here.
Love from all the team at Window to the Womb. xoxox