Middlesbrough Baby Scan Clinic
Coronavirus Updates
Use the button below to learn how we are keeping our patients and staff safe during the Coronavirus pandemic.
Well-being & Gender Scan Package Only £59
---
What do you get?
99.9% Accurate Gender 
Well-being Check & Report
4 Photo Prints 
Images Sent To Your Phone via Bumpies App 
Plus These Extras...
Large Viewing Screens
Personal Scan Assistant 
Rescan Guarantee*
---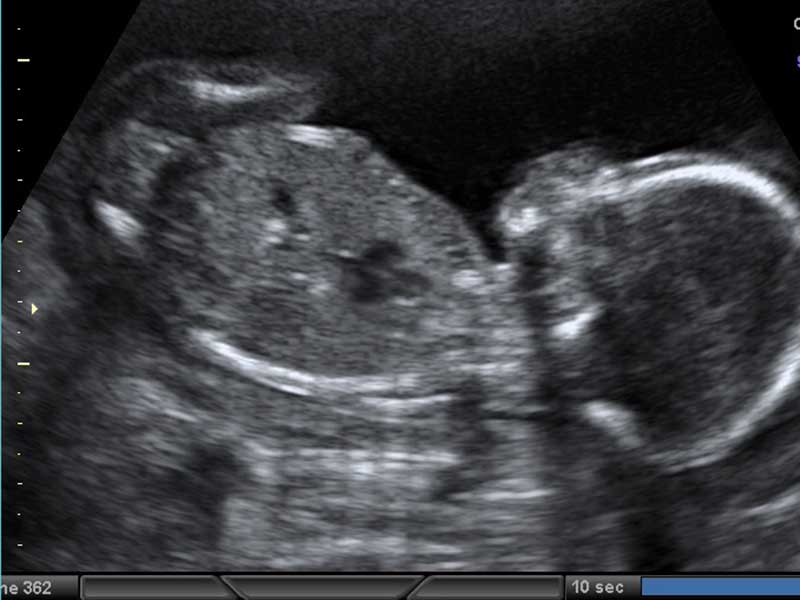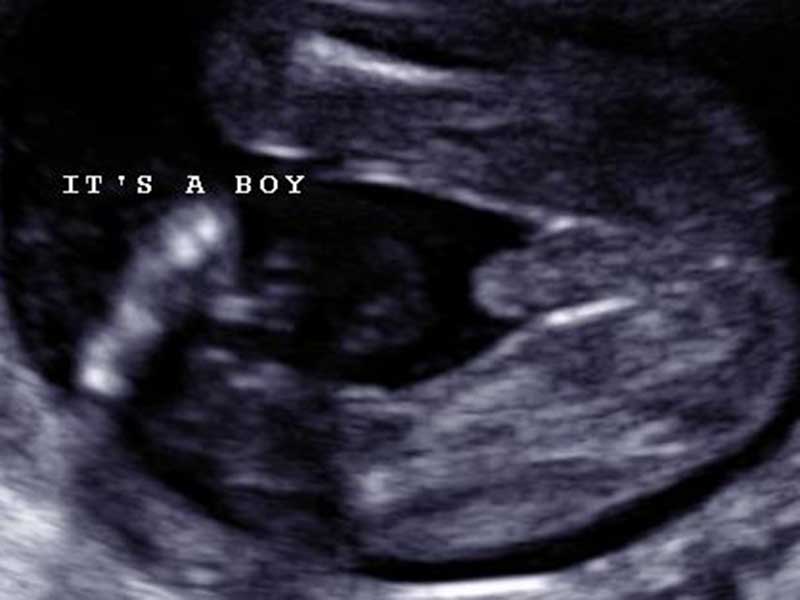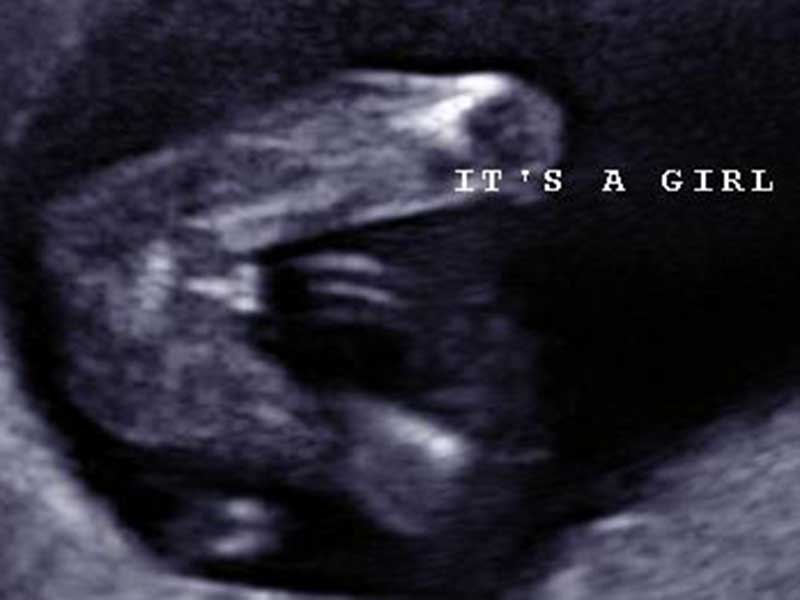 ---
---
Address
(Behind The Village Medical Centre),
400-404 Linthorpe Road,
Middlesbrough,
TS5 6HF
Contact
01642 989 226 (Everyday: 9.00am to 7.00pm)
[email protected]
Offer Terms
Validity: Package can be booked for anytime in the next 365 days but must be confirmed before the offer expires.
Purchase: There is no per-person limit. Offer is available as a gift by contacting the clinic.
Restrictions: Booking required either online with 'gender39' or by phone on 01642 989 226.
Valid:Anytime during clinic operational hours. Must be 18 or older. Valid for those between 16 to 23 weeks for single pregnancy and 16-23 weeks for multiple pregnancies. £25 surcharge for multiple pregnancies.
You must bring hospital notes. Scans include a well-being check of baby. The aim of this scan is to provide diagnostic results captured in a fetal well-being report followed by a Gender baby scan to let you & your family meet baby. *All Well-being + Gender baby scans include a re-scan policy.Good 4D images rely on a lot of factors outside of our control; if we are unable to obtain facial images of baby due to baby's position, placenta position or cord your sonographer will try their best before moving to obtain other good images including hands and feet. If we are able to obtain good images of hands and feet where we cannot see baby's face, we will consider the 4D element as complete and a free re-scan cannot be offered. If your sonographer identifies anything out of the normal this will be explained to you along with guidance and support in obtaining ongoing care through an NHS pathway. 99.9% accuracy is based on over 20,000 scans and is frequently checked across all of our clinics to ensure consistency.
Original value:Well-being scan retails at £55.00.
Well-being + Gender Scan Allensford, Baby Scan Allensford, Gender Scan Allensford, Baby Scan Offer Allensford, 16 Week Gender Scan Allensford, Gender Scan Offers Allensford, Sexing Scan Allensford, Private Gender Scan Allensford, Baby Scan Deal Allensford, Early Gender Scan Allensford, Gender Reveal Scan Allensford
Well-being + Gender Scan Billingham, Baby Scan Billingham, Gender Scan Billingham, Baby Scan Offer Billingham, 16 Week Gender Scan Billingham, Gender Scan Offers Billingham, Sexing Scan Billingham, Private Gender Scan Billingham, Baby Scan Deal Billingham, Early Gender Scan Billingham, Gender Reveal Scan Billingham
Well-being + Gender Scan Barnard Castle, Baby Scan Barnard Castle, Gender Scan Barnard Castle, Baby Scan Offer Barnard Castle, 16 Week Gender Scan Barnard Castle, Gender Scan Offers Barnard Castle, Sexing Scan Barnard Castle, Private Gender Scan Barnard Castle, Baby Scan Deal Barnard Castle, Early Gender Scan Barnard Castle, Gender Reveal Scan Barnard Castle
Well-being + Gender Scan Bournmoor, Baby Scan Bournmoor, Gender Scan Bournmoor, Baby Scan Offer Bournmoor, 16 Week Gender Scan Bournmoor, Gender Scan Offers Bournmoor, Sexing Scan Bournmoor, Private Gender Scan Bournmoor, Baby Scan Deal Bournmoor, Early Gender Scan Bournmoor, Gender Reveal Scan Bournmoor
Well-being + Gender Scan Burnhope, Baby Scan Burnhope, Gender Scan Burnhope, Baby Scan Offer Burnhope, 16 Week Gender Scan Burnhope, Gender Scan Offers Burnhope, Sexing Scan Burnhope, Private Gender Scan Burnhope, Baby Scan Deal Burnhope, Early Gender Scan Burnhope, Gender Reveal Scan Burnhope
Well-being + Gender Scan Hartlepool, Baby Scan Hartlepool, Gender Scan Hartlepool, Baby Scan Offer Hartlepool, 16 Week Gender Scan Hartlepool, Gender Scan Offers Hartlepool, Sexing Scan Hartlepool, Private Gender Scan Hartlepool, Baby Scan Deal Hartlepool, Early Gender Scan Hartlepool, Gender Reveal Scan Hartlepool
Well-being + Gender Scan Middlesbrough, Baby Scan Middlesbrough, Gender Scan Middlesbrough, Baby Scan Offer Middlesbrough, 16 Week Gender Scan Middlesbrough, Gender Scan Offers Middlesbrough, Sexing Scan Middlesbrough, Private Gender Scan Middlesbrough, Baby Scan Deal Middlesbrough, Early Gender Scan Middlesbrough, Gender Reveal Scan Middlesbrough
Well-being + Gender Scan Teesside, Baby Scan Teesside, Gender Scan Teesside, Baby Scan Offer Teesside, 16 Week Gender Scan Teesside, Gender Scan Offers Teesside, Sexing Scan Teesside, Private Gender Scan Teesside, Baby Scan Deal Teesside, Early Gender Scan Teesside, Gender Reveal Scan Teesside
Well-being + Gender Scan Stockton on Tees, Baby Scan Stockton on Tees, Gender Scan Stockton on Tees, Baby Scan Offer Stockton on Tees, 16 Week Gender Scan Stockton on Tees, Gender Scan Offers Stockton on Tees, Sexing Scan Stockton on Tees, Private Gender Scan Stockton on Tees, Baby Scan Deal Stockton on Tees, Early Gender Scan Stockton on Tees, Gender Reveal Scan Stockton on Tees
Well-being + Gender Scan Tanfield, Baby Scan Tanfield, Gender Scan Tanfield, Baby Scan Offer Tanfield, 16 Week Gender Scan Tanfield, Gender Scan Offers Tanfield, Sexing Scan Tanfield, Private Gender Scan Tanfield, Baby Scan Deal Tanfield, Early Gender Scan Tanfield, Gender Reveal Scan Tanfield
Well-being + Gender Scan Durham, Baby Scan Durham, Gender Scan Durham, Baby Scan Offer Durham, 16 Week Gender Scan Durham, Gender Scan Offers Durham, Sexing Scan Durham, Private Gender Scan Durham, Baby Scan Deal Durham, Early Gender Scan Durham, Gender Reveal Scan Durham
Well-being + Gender Scan Bishop Auckland, Baby Scan Bishop Auckland, Gender Scan Bishop Auckland, Baby Scan Offer Bishop Auckland, 16 Week Gender Scan Bishop Auckland, Gender Scan Offers Bishop Auckland, Sexing Scan Bishop Auckland, Private Gender Scan Bishop Auckland, Baby Scan Deal Bishop Auckland, Early Gender Scan Bishop Auckland, Gender Reveal Scan Bishop Auckland
Well-being + Gender Scan Cleasby, Baby Scan Cleasby, Gender Scan Cleasby, Baby Scan Offer Cleasby, 16 Week Gender Scan Cleasby, Gender Scan Offers Cleasby, Sexing Scan Cleasby, Private Gender Scan Cleasby, Baby Scan Deal Cleasby, Early Gender Scan Cleasby, Gender Reveal Scan Cleasby
Well-being + Gender Scan Carrville, Baby Scan Carrville, Gender Scan Carrville, Baby Scan Offer Carrville, 16 Week Gender Scan Carrville, Gender Scan Offers Carrville, Sexing Scan Carrville, Private Gender Scan Carrville, Baby Scan Deal Carrville, Early Gender Scan Carrville, Gender Reveal Scan Carrville
Well-being + Gender Scan Coatham Mundeville, Baby Scan Coatham Mundeville, Gender Scan Coatham Mundeville, Baby Scan Offer Coatham Mundeville, 16 Week Gender Scan Coatham Mundeville, Gender Scan Offers Coatham Mundeville, Sexing Scan Coatham Mundeville, Private Gender Scan Coatham Mundeville, Baby Scan Deal Coatham Mundeville, Early Gender Scan Coatham Mundeville, Gender Reveal Scan Coatham Mundeville
Well-being + Gender Scan Cockfield, Baby Scan Cockfield, Gender Scan Cockfield, Baby Scan Offer Cockfield, 16 Week Gender Scan Cockfield, Gender Scan Offers Cockfield, Sexing Scan Cockfield, Private Gender Scan Cockfield, Baby Scan Deal Cockfield, Early Gender Scan Cockfield, Gender Reveal Scan Cockfield
Well-being + Gender Scan Easington, Baby Scan Easington, Gender Scan Easington, Baby Scan Offer Easington, 16 Week Gender Scan Easington, Gender Scan Offers Easington, Sexing Scan Easington, Private Gender Scan Easington, Baby Scan Deal Easington, Early Gender Scan Easington, Gender Reveal Scan Easington
Well-being + Gender Scan Hurworth on Tees, Baby Scan Hurworth on Tees, Gender Scan Hurworth on Tees, Baby Scan Offer Hurworth on Tees, 16 Week Gender Scan Hurworth on Tees, Gender Scan Offers Hurworth on Tees, Sexing Scan Hurworth on Tees, Private Gender Scan Hurworth on Tees, Baby Scan Deal Hurworth on Tees, Early Gender Scan Hurworth on Tees, Gender Reveal Scan Hurworth on Tees
Well-being + Gender Scan Sedgefield, Baby Scan Sedgefield, Gender Scan Sedgefield, Baby Scan Offer Sedgefield, 16 Week Gender Scan Sedgefield, Gender Scan Offers Sedgefield, Sexing Scan Sedgefield, Private Gender Scan Sedgefield, Baby Scan Deal Sedgefield, Early Gender Scan Sedgefield, Gender Reveal Scan Sedgefield
Well-being + Gender Scan Sacriston, Baby Scan Sacriston, Gender Scan Sacriston, Baby Scan Offer Sacriston, 16 Week Gender Scan Sacriston, Gender Scan Offers Sacriston, Sexing Scan Sacriston, Private Gender Scan Sacriston, Baby Scan Deal Sacriston, Early Gender Scan Sacriston, Gender Reveal Scan Sacriston
Well-being + Gender Scan Peterlee, Baby Scan Peterlee, Gender Scan Peterlee, Baby Scan Offer Peterlee, 16 Week Gender Scan Peterlee, Gender Scan Offers Peterlee, Sexing Scan Peterlee, Private Gender Scan Peterlee, Baby Scan Deal Peterlee, Early Gender Scan Peterlee, Gender Reveal Scan Peterlee
Well-being + Gender Scan Townfield, Baby Scan Townfield, Gender Scan Townfield, Baby Scan Offer Townfield, 16 Week Gender Scan Townfield, Gender Scan Offers Townfield, Sexing Scan Townfield, Private Gender Scan Townfield, Baby Scan Deal Townfield, Early Gender Scan Townfield, Gender Reveal Scan Townfield
Well-being + Gender Scan Willington, Baby Scan Willington, Gender Scan Willington, Baby Scan Offer Willington, 16 Week Gender Scan Willington, Gender Scan Offers Willington, Sexing Scan Willington, Private Gender Scan Willington, Baby Scan Deal Willington, Early Gender Scan Willington, Gender Reveal Scan Willington