Here's Some Ideas On How To Survive Your Pregnant Christmas. Let's Start With The Food & Drink…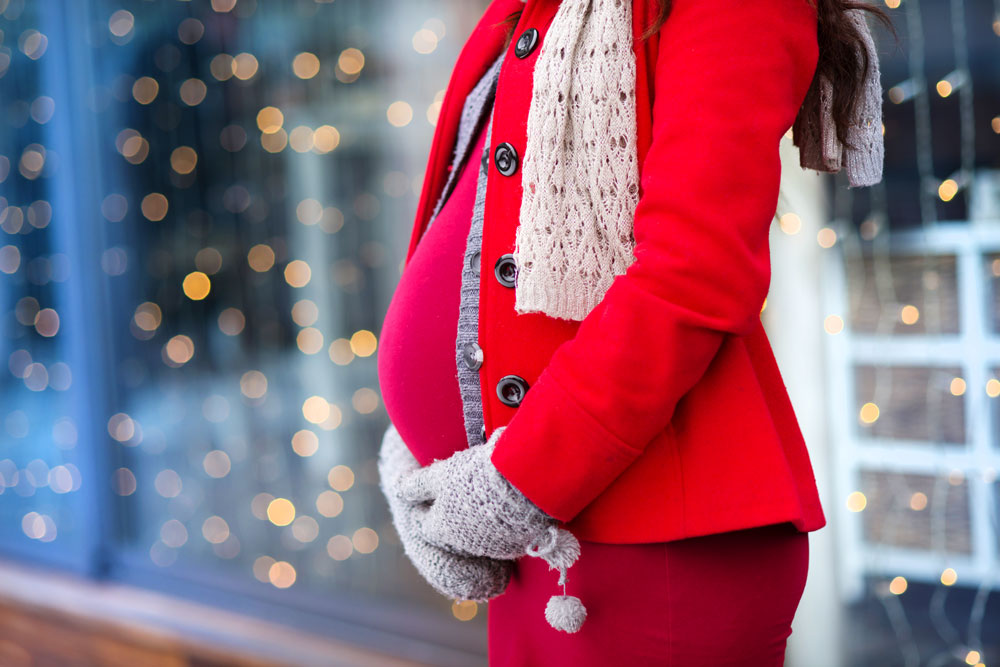 It can be amazing to be pregnant at Christmas – however if you're feeling completely exhausted, nauseous or want to eat everything in sight, it can be difficult!
However, here is a quick guide to surviving Christmas with your bump!
Make this Christmas about you (as much as you can, without being a selfish pain-in-the-bum!) After you become a mum, you won't have the chance to be self-indulgent. Do whatever it is that makes you happy!
Whilst pregnant, there are certain foods for you to avoid. Be sure to check with the bakers of any homemade cakes just incase any raw eggs have been used in the icing and use a meat thermometer to make sure the turkey is completely cooked. On the bright side, that means you've made room for more choccies and biscuits! It may be best to eat little and often though, to try and prevent indigestion and heartburn.
Don't feel glum; if you feel like you're missing out on Prosecco and Mulled Wine, you can always try some Christmas Mocktails! There are so many yummy mocktails available now, so don't be missing out any longer!
Shop, Relax & Prepare…
Do all your Christmas shopping from home! Trying to get around the shops with a lot of bags and your bump can be a nightmare. Get all your gift buying done online and don't forget to book in your Christmas grocery delivery!
Treat yourself to a beautiful Christmas outfit! There are lots of lovely maternity outfits that will help you feel gorgeous and make you feel festive… which is all you want really!
Delegate like a pro. When people offer to help you over Christmas, make sure you take them up on it. Being pregnant can be seriously tiring so make sure you sit down and don't feel bad about having a quick nap!
Being pregnant gives you the perfect excuse to say no to the invites you really don't want to say yes to! Get your jammies on, snuggle on your sofa and get your favourite Christmas films set up!
One last thing, make sure you know who to contact if you become worried about anything over the festive period. Add the telephone numbers of your midwife, GP and local maternity ward to your phone contacts list. Your partner needs to do the same too.
Just think, this time next year, you will be planning your baby's first Christmas!