Bristol Baby Scan Clinic
Bristol Baby Scan Clinic near Bedminster, servicing Bristol
Address
10 Winterstoke Road, Bristol, BS3 2NQ
Email
bristol@windowtothewomb.co.uk
Phone Hours
9:00am – 9:00pm (All Days)
Address

10 Winterstoke Road, Bristol, BS3 2NQ

Email

bristol@windowtothewomb.co.uk

Phone Hours

9:00am – 9:00pm (All Days
Book Online Now
Only £20 Deposit
(Any Package)
Book Online Now
Well-being Scan £55
Well-being + Gender Scan £59
Well-being + 4D Scans From £99

*Only £20 Deposit Today*

Book Now!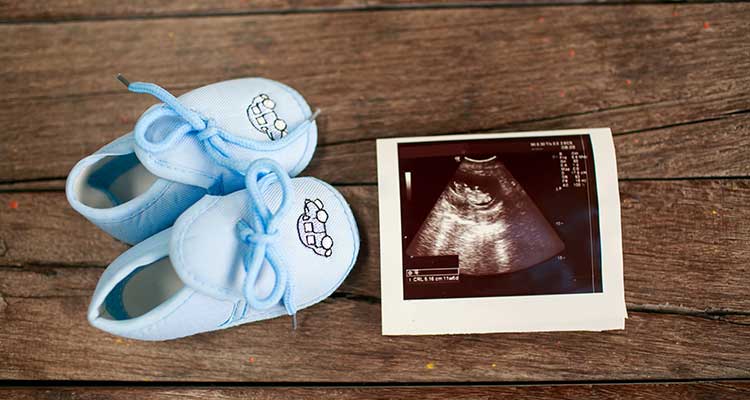 Well-being + Gender Scan
Only £59
From 16-22 Weeks
Gender Scan
Includes:
Well-being Checks
Gender Confirmation (99.9% Accurate)
4 6x4" Photo Prints
All Digital Images
FREE Sneak Peek of Baby in 4D
Book Now!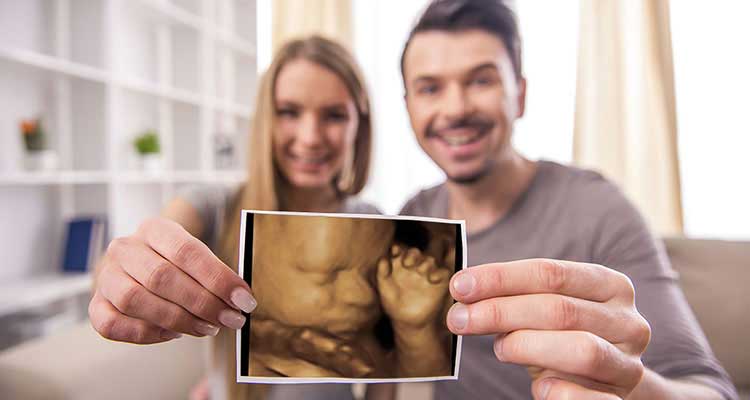 Well-being + 4D Scans
From Only £99
From 24-34 Weeks
Well-being + 4D Scans
Includes:
Well-being Checks
Gender Confirmation If Required
4D Scan
Photo Prints
All Digital Images
Movie (Certain Packages)
Book Now!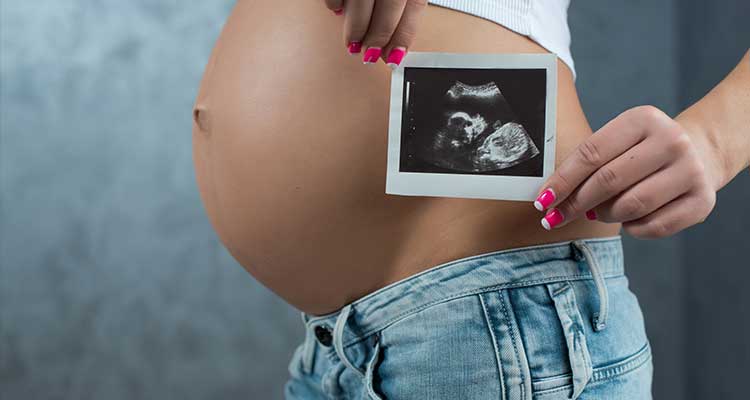 Well-being Scan
From Only £55
From 16-40 Weeks
Well-being Scan
Well-being Checks Including:
Confirmation of Single/multiple Pregnancy
Heartbeat Visualisation
The Detection of Some Abnormalities
To Check That Baby is Growing Normally
Position of Baby & Placenta
Well-being Report for Mum to Keep

Book Now!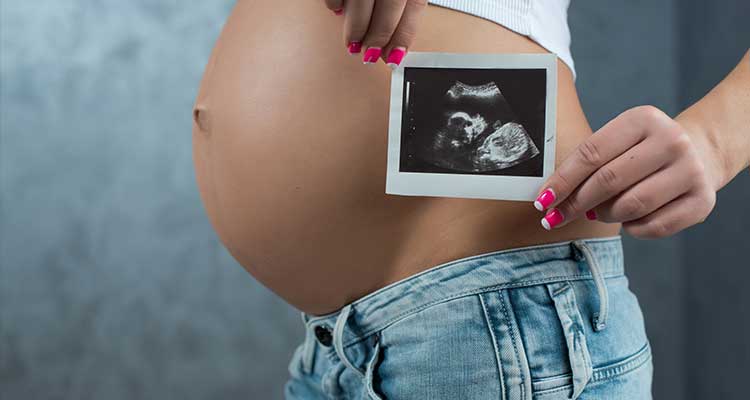 Early Pregnancy Scan
From Only £79
From 6-15 Weeks
Welcome to our Bristol Baby Scan Clinic
Our ultrasound baby scan clinic is located in Bedminster, Bristol, and is easily accessible by car or public transport. Parson Road rail station is just a 3 minutes walk away and there are a variety of local bus services passing along Winterstoke Road. Window to the Womb in Bristol specialise in providing 99.9% accurate gender scans and amazing 4D baby scans in our comfortable ultrasound clinic. We are now delighted to be able to offer our unique ultrasound baby scanning services to mums-to-be and their families from North Somerset, Yate, Weston Super Mare, Yeovil, Thornbury, Bradley Stoke, Keynsham, Newport, Bridgwater, Chipping Sodbury, Taunton and Chippenham. At our Baby Scan Clinic in Bedminster you can now experience a Window to the Womb gender scan or 4D scan for yourself. We are the leading baby scan clinic in the area to offer expectant parents the opportunity to experience the very latest technology which will give you a truly amazing view into your baby's protected world.
Our range of gender scans, 3D scans and 4D scans are designed to fit into the various stages of your pregnancy; our sexing scans start at just £59 and we can tell you the gender of your baby from 16 weeks, a full 4 weeks before your 20 week hospital scan! From 24 weeks mums can experience one of our 4D scan packages which start at just £99. Many of our ultrasound scan packages include digital videos and photos of baby.
All of our baby scan packages start with a well-being check of baby; our fully qualified & registered sonographers will check movement, heartbeat baby position and placental position.
Our Bristol baby scan clinic has loads of room for you to bring friends or family with you to share this wonderful experience. Jo and her team look forward to welcoming you, your family and of course your bump to our Bristol baby scan clinic and having the privilege of introducing you all to your baby.
Welcome to our Bristol Baby Scan Clinic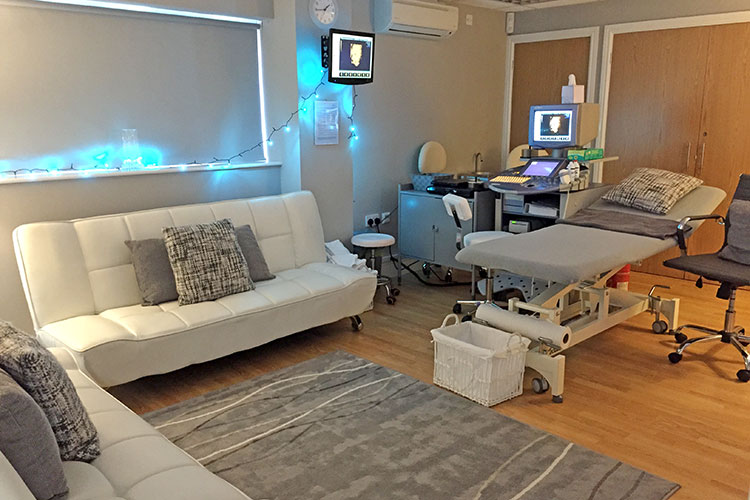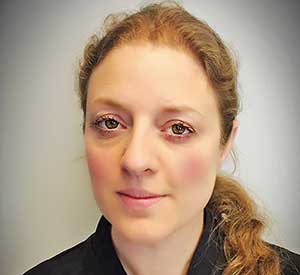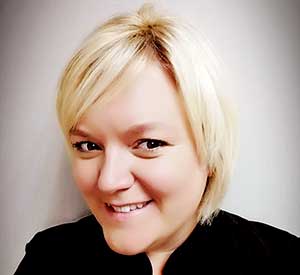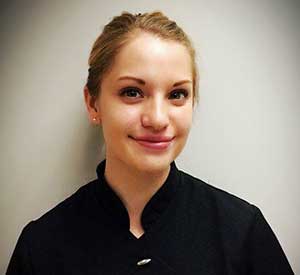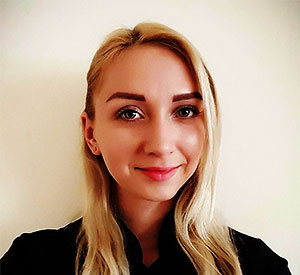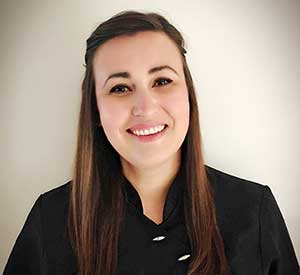 More about the Clinic
The ladies at Window to the Womb Bristol baby scan clinic look forward to welcoming you into our scan clinic. We are all mummy's ourselves and it is a privilege to share with you the experience of meeting your unborn child each day – we never get bored and share in the happiness, tears, love and laughter.
We love to welcome siblings in to the clinic and believe that there is no better way to introduce the pending arrival of a new baby brother or sister to the older children, than to let them see the baby in mummy's tummy for themselves. We have a small children's area to keep them entertained while you wait.
Parking
We have on-site parking and there is ample free parking in the streets around the clinic.
Local Facilities
There is a lovely café at the Red Point Climbing Centre just a 100 yards along from our clinic and just over the road is a really good car wash service, so you could even pop your car in for a valet while you visit for your scan! We are just along from a large Sainsbury's on Winterstoke Road, which also has a lovely little cafe inside.
We offer a variety of items to buy in the clinic, including:
Heartbeat bears for £22.50
Gender reveal cards £1
Jellycat bunnies from £7.50
Frames from £5
Crystals
Gender reveal boxes.
We Use The GE Voluson 730 Scan Machine
The scanning equipment used by Window to the Womb Bristol is state-of-the-art scanning equipment in the GE Voluson 730 Expert. Ultrasound technology has been researched extensively in hundreds of clinical studies over the past 30 years and has not been shown to cause any harm to either mother or baby with routine scanning now a normal procedure in all pregnancies. In 3D/4D scanning, exactly the same type and intensity of ultrasound is used as with conventional 2D scanning. 3D and 4D ultrasound both utilise sound waves to look inside the body. A probe placed on the body emits sound waves into the body, listens for the return echo and generates an image. 4D ultrasound will be similar therefore to a conventional scan in terms of exposure. This is likely the same machine that the NHS will use in your 12 week dating and 20 week anomoly scans. When choosing a baby bonding clinic to book your scan with, we suggest that you request information on what equipment they have in clinic, as we believe that the heavy weight and fixed Voluson 730 offers a far superior quality of images than a mobile laptop and doppler, that is typically carried from one location to the next.
Our Scan Room Experience
To make sure that mum and up to 5 guests have the very best experience, Window to the Womb baby scan clinic in Bristol features 50″, 32″ & 24″ screens. This means that everybody can enjoy meeting baby in his/her protected little world.
CD/DVD Recording Equipment
The most amazing thing about a baby scan at Window to the Womb is the ability to take away images and videos of your scan to share with family and friends. At our Bristol baby scan clinic you can take away full colour photo prints, all digital images and a movie recording of your full baby scan (package dependent)
Our Bristol clinic provides a service to 4d scan Weston-Super-Mare, 3d scan Weston-Super-Mare, Gender scans Weston-Super-Mare, Baby Scans Weston-Super-Mare, Early pregnancy scan Weston-Super-Mare, Private baby scan Weston-Super-Mare, Private baby ultrasound Weston-Super-Mare, Ultrasound scan Weston-Super-Mare, Baby ultrasound scan Weston-Super-Mare, 3D Baby scan Weston-Super-Mare, 4D Baby scan Weston-Super-Mare, Pregnancy scan Weston-Super-Mare, Baby scan Weston-Super-Mare, Ultrasound Weston-Super-Mare, Sexing scan Weston-Super-Mare, 16 Week scan Weston-Super-Mare, 4d scan Acton, 3d scan Yate, Gender scans Yate, Baby Scans Yate, Early pregnancy scan Yate, Private baby scan Yate, Private baby ultrasound Yate, Ultrasound scan Yate, Baby ultrasound scan Yate, 3D baby scan Yate, 4D baby scan Yate, Pregnancy scan Yate, Ultrasound Yate, Baby scan Yate, Sexing scan Yate, 16 Week scan Yate. 4d scan Taunton, 3d scan Taunton, Gender scans Taunton, Baby Scans Taunton, Early Pregnancy Scan Taunton, Private baby scan Taunton, Private baby ultrasound Taunton, Ultrasound Taunton, Baby ultrasound Taunton, 3D baby scan Taunton, 4D Baby scan Taunton, Pregnancy scan Taunton, Baby scan Taunton, Sexing scan Taunton, 16 Week scan Taunton, 4d scan Newport, 3d scan Newport, Gender scans Newport, Baby Scans Newport, Early pregnancy scan Newport, Private baby scan Newport, Private baby ultrasound Newport, Baby ultrasound scan Newport, 3D baby scan Newport, 4D baby scan Newport, Pregnancy scan Newport, Ultrasound Newport, Baby scan Newport, Sexing Scan Newport, 16 Week scan Newport, 4d scan Bath, 3d scan Bath, Gender scans Bath, Baby Scans Bath, Early pregnancy scan Bath, Private baby scan Bath, Private baby ultrasound Bath, Ultrasound scan Bath, Baby ultrasound scan Bath, Pregnancy scan Bath, Ultrasound Bath, Sexing scan Bath, 16 Week scan Bath, 4d scan Exeter, 3d scan Exeter, Gender scans Exeter, Baby Scans Exeter, Early pregnancy scan Exeter, Private baby scan Exeter, Private baby ultrasound Exeter, Ultrasound scan Exeter, Baby ultrasound scan Exeter, Pregnancy scan Exeter, Ultrasound Exeter, Baby scan Exeter, Sexing scan Exeter, 16 Week scan Exeter, 4d scan Chipping Sodbury, 3d scan Chipping Sodbury, Gender scans Chipping Sodbury, Baby Scans Chipping Sodbury, Early pregnancy scan Chipping Sodbury, Private baby scan Chipping Sodbury, Private baby ultrasound Chipping Sodbury, Ultrasound scan Chipping Sodbury, Baby ultrasound scan Chipping Sodbury, Pregnancy scan Chipping Sodbury, Baby scan Chipping Sodbury, Gender scan Chipping Sodbury, Sexing scan Chipping Sodbury, 16 Week scan Chipping Sodbury, 4d scan Chippenham, 3d scan Chippenham, Gender scans Chippenham, Baby Scans Chippenham, Early pregnancy scan Chippenham, Private baby scan Chippenham, Private baby ultrasound Chippenham, Ultrasound scan Chippenham, Baby ultrasound scan Chippenham, Pregnancy scan Chippenham, Ultrasound Chippenham, Baby scan Chippenham, Gender Scan Chippenham, Sexing scan Chippenham, 16 Week Scan Chippenham, 4d scan Wells, 3d scan Wells, Gender scans Wells, Baby Scans Wells, Early pregnancy scan Wells, Private baby scan Wells, Private ultrasound scan Wells, Baby ultrasound scan Wells, Pregnancy scan Wells, Ultrasound Wells, Baby scan Wells, Gender scan Wells, Sexing scan Wells, 16 week scan Wells, 4d scan Bridgwater, 3d scan Bridgwater, Gender scans Bridgwater, Baby Scans Bridgwater, Early pregnancy scan Bridgwater, Private baby scan Bridgwater, Private baby ultrasound Bridgwater, Ultrasound scan Bridgwater, Baby ultrasound scan Bridgwater, Pregnancy scan Bridgwater, Ultrasound Bridgwater, Baby scan Bridgwater, Gender scan Bridgwater, Sexing scan Bridgwater, 16 week scan Bridgwater, 4d scan Nailsea, 3d scan Nailsea, Gender scans Nailsea, Baby Scans Nailsea, Early pregnancy scan Nailsea, Private baby scan Nailsea, Private baby ultrasound Nailsea, Ultrasound scan Nailsea, Baby ultrasound scan Nailsea, Pregnancy scan Nailsea, Ultrasound Nailsea, Baby scan Nailsea, Gender scan Nailsea, Sexing scan Nailsea, 16 week scan Nailsea, 4d scan Long Ashton, 3d scan Long Ashton, Gender scans Long Ashton, Baby Scans Long Ashton, Private baby scan Long Ashton, Early pregnancy scan Long Ashton, Private ultrasound scan Long Ashton, Ultrasound scan Long Ashton, Baby ultrasound scan Long Ashton, Pregnancy scan Long Ashton, Ultrasound Long Ashton, Baby scan Long Ashton, Gender scan Long Ashton, Sexing scan Long Ashton, 16 week scan Long Ashton, 4d scan Portishead, 3d scan Portishead, Gender scans Portishead, Baby Scans Portishead, Early pregnancy scan Portishead, Private baby scan Portishead, Private baby ultrasound Portishead, Ultrasound scan Portishead, Baby ultrasound scan Portishead, Pregnancy scan Portishead, Ultrasound Portishead, Baby scan Portishead, Gender scan Portishead, Sexing scan Portishead, 16 Week scan Portishead, 4d scan Clevedon, 3d scan Clevedon, Gender scans Clevedon, Baby Scans Clevedon, Early pregnncy scan Clevedon, Private baby scan Clevedon, Private baby scan Clevedon, Private baby ultrasound Clevedon, Ultrasound scan Clevedon, Baby ultrasound scan Clevedon, Pregnancy scan Clevedon, Ultrasound Clevedon, Baby scan Clevedon, Gender scan Clevedon, Sexing scan Clevedon, 16 week scan Clevedon, 4d scan Yatton, 3d scan Yatton, Gender scans Yatton, Baby Scans Yatton, Early pregnancy scan Yatton, Private baby scan Yatton, Private baby ultrasound Yatton, Ultrasound scan Yatton, Baby ultrasound scan Yatton, Pregnancy scan Yatton, Ultrasound Yatton, Baby scan Yatton, Gender scan Yatton, Sexing Scan Yatton, 16 Week Scan Yatton, 4d scan Ashley Down, 3d scan Ashley Down, Gender scans Ashley Down, Baby Scans Ashley Down, Early pregnancy scan Ashley Down, Private baby scan Ashley Down, Private baby ultrasound, Ultrasound scan Ashley Down, Baby ultrasound scan Ashley Down, Pregnancy scan Ashley Down, Ultrasound Ashley Down, Baby scan Ashley Down, Gender scan Ashley Down, Sexing scan Ashley Down, 16 week scan Ashley Down, 4d scan Aston Gate, 3d scan Aston Gate, Gender scans Aston Gate, Baby Scans Aston Gate, Early pregnancy scan Aston Gate, Private baby scan Aston Gate, Private baby ultrasound Aston Gate, Ultrasound scan Aston Gate, Baby ultrasound scan Aston Gate, Pregnancy scan Aston Gate, Ultrasound Aston Gate, Baby scan Aston Gate, Gender scan Aston Gate, Sexing scan Aston Gate, 16 week scan Aston Gate, 4d scan Avonmouth, 3d scan Avonmouth, Gender scans Avonmouth, Baby Scans Avonmouth, Early pregnancy scan Avonmouth, Private baby scan Avonmouth, Private baby ultrasound Avonmouth, Ultrasound scan Avonmouth, Baby ultrasound scan Avonmouth, Pregnancy scan Avonmouth, Ultrasound Avonmouth, Baby scan Avonmouth, Gender scan Avonmouth, Sexing scan Avonmouth, 16 Week scan Avonmouth, 4d scan South Barton Hill, 3d scan Barton Hill, Gender scans Barton Hill, Baby Scans Barton Hill, Early pregnancy scan Barton Hill, Private baby scan Barton Hill, Private baby ultrasound Barton Hill, Ultrasound scan Barton Hill, Baby ultrasound scan Barton Hill, Pregnancy scan Barton Hill, Ultrasound Barton Hill, Baby scan Barton Hill, Gender scan Barton Hill, Sexing scan Barton Hill, 16 Week scan Barton Hill, 4d scan Bedminster, 3d scan Bedminster, Gender scans Bedminster, Baby Scans Bedminster, Early pregnancy scan Bedminster, Private baby scan Bedminster, Private baby ultrasound Bedminster, Ultrasound scan Bedminster, Baby ultrasound scan Bedminster, Pregnancy scan Bedminster, Ultrasound Bedminster, Baby scan Bedminster, Gender Scan Bedminster, Sexing scan Bedminster, 16 week scan Bedminster, 4d scan Bedminster Down, 3d scan Bedminster Down, Gender scans Bedminster Down, Baby Scans Bedminster Down, Early pregnancy scan Bedminster Down, Private baby scan Bedminster Down, Private baby ultrasound Bedminster Down, Ultrasound scan Bedminster Down, Baby ultrasound scan Bedminster Down, Pregnancy scan Bedminster Down, Ultrasound Bedminster Down, Baby scan Bedminster Down, Gender scan Bedminster Down, Sexing scan Bedminster Down, 16 Week scan Bedminster Down
4d scan Bishopston, 3d scan Bishopston, Gender scans Bishopston, Baby Scans Bishopston, Early pregnancy scan Bishopston, Private baby scan Bishopston, Private baby ultrasound Bishopston, Baby ultrasound scan Bishopston, Pregnancy scan Bishopston, Ultrasound Bishopston, Baby scan Bishopston, Gender scan Bishopston, Sexing scan Bishopston, 16 week scan Bishopston, 4d scan Blaise Hamlet, 3d scan Blaise Hamlet, Gender scans Blaise Hamlet, Baby Scans Blaise Hamlet, Early pregnancy scan Blaise Hamlet, Private baby scan Blaise Hamlet, Private baby ultrasound Blaise Hamlet, Ultrasound scan Blaise Hamlet, Baby ultrasound scan Blaise Hamlet, Pregnancy scan Blaise Hamlet, Ultrasound Blaise Hamlet, Baby scan Blaise Hamlet, Gender scan Blaise Hamlet, Sexing scan Blaise Hamlet, 16 week scan Blaise Hamlet, 4d scan Brentry, 3d scan Brentry, Gender scans Brentry, Baby Scans Brentry, Early pregnancy scan Brentry, Private baby scan Brentry, Private baby ultrasound Brentry, Ultrasound scan Brentry, Baby ultrasound scan Brentry, Pregnancy scan Brentry, Ultrasound Brentry, Baby scan Brentry, Gender scan Brentry, Sexing Scan Brentry, 16 Week scan Brentry, 4d scan Brislington, 3d scan Brislington, Gender scans Brislington, Baby Scans Brislington, Early pregnancy scan Brislington, Private baby scan Brislington, Private baby ultrasound Brislington, Baby ultrasound scan Brislington, Pregnancy scan Brislington, Ultrasound Brislington, Baby scan Brislington, Gender scan Brislington, Sexing scan Brislington, 16 week scan Brislington
4d scan Bristol, 3d scan Bristol, Gender scans Bristol, Baby Scans Bristol, Early pregnancy scan Bristol, Private baby scan Bristol, Private baby ultrasound Bristol, Ultrasound scan Bristol, Baby ultrasound scan Bristol, Pregnancy scan Bristol, Ultrasound Bristol, Baby scan Bristol, Gender scan Bristol, Sexing scan Bristol, 16 week scan Bristol, 4d scan Broom Hill, 3d scan Broom Hill, Gender scans Broom Hill, Baby Scans Broom Hill, Early pregnancy scan Broom Hill, Private baby scan Broom Hill, Private baby ultrasound Broom Hill, Ultrasound scan Broom Hill, Baby ultrasound scan Broom Hill, Pregnancy scan Broom Hill, Ultrasound Broom Hill, Baby scan Broom Hill, Gender scan Broom Hill, Sexing scan Broom Hill, 16 Week scan Broom Hill, 4d scans Broomhill, 3d scans Broomhill, Gender scans Broomhill, Baby Scans Broomhill, Early pregnancy scan Broomhill, Private baby scan Broomhill, Private baby ultrasound Broomhill, Ultrasound scan Broomhill, Baby ultrasound scan Broomhill, Pregnancy scan Broomhill, Ultrasound Broomhill, Baby scan Broomhill, Gender scan Broomhill, Sexing scan Broomhill, 16 week scan Broomhill
4d scan Clay Hill, 3d scan Clay Hill, Gender scans Clay Hill, Baby Scans Clay Hill, Early pregnancy scan Clay Hill, Private baby scan Clay Hill, Private baby ultrasound Clay Hill, Ultrasound scan Clay Hill, Baby ultrasound scan Clay Hill, Pregnancy scan Clay Hill, Ultrasound Clay Hill, Baby scan Clay Hill, Gender scan Clay Hill, Sexing Scan Clay Hill, 16 week scan Clay Hill, 4d scan Clifto, 3d scan Clifto, Gender scans Clifto, Baby Scans Clifto, Early pregnancy scan Clifto, Private baby scan Clifto, Private baby ultrasound Clifto, Ultrasound scan Clifto, Baby ultrasound scan Clifto, Pregnancy scan Clifto, Ultrasound Clifto, Baby scan Clifto, Gender scan Clifto, Sexing scan Clifto, 16 week scan Clifto, 4d scan Coombe Dingle, 3d scan Coombe Dingle, Gender scans Coombe Dingle, Baby Scans Coombe Dingle, Early pregnancy scan Coombe Dingle, Private baby scan Coombe Dingle, Private baby ultrasound Coombe Dingle, Ultrasound scan Coombe Dingle, Baby ultrasound scan Coombe Dingle, Pregnancy scan Coombe Dingle, Ultrasound Coombe Dingle, Baby scan Coombe Dingle, Gender scan Coombe Dingle, Sexing scan Coombe Dingle, 16 week scan Coombe Dingle
4d scan Cotham, 3d scan Cotham, Gender scans Cotham, Baby Scans Cotham, Early pregnancy scan Cotham, Private baby scan Cotham, Private baby ultrasound Cotham, Ultrasound scan Cotham, Baby ultrasound scan Cotham, Pregnancy scan Cotham, Ultrasound Cotham, Baby scan Cotham, Gender scan Cotham, Sexing scan Cotham, 16 week scan Cotham, 4d scan Downend, 3d scan Downend, Gender scans Downend, Baby Scans Downend, Early pregnancy scan Downend, Private baby scan Downend, Private baby ultrasound Downend, Ultrasound scan Downend, Baby ultrasound scan Downend, Pregnancy scan Downend, Ultrasound Downend, Baby scan Downend, Gender scan Downend, Sexing scan Downend, 16 week scan Downend, 4d scan Eastfield, 3d scan Eastfield, Gender scans Eastfield, Baby Scans Eastfield, Early pregnancy scan Eastfield, Private baby scan Eastfield, Private baby ultrasound Eastfield, Ultrasound scan Eastfield, baby ultrasound scan Eastfield, Pregnancy scan Eastfield, Ultrasound Eastfield, Baby scan Eastfield, Gender scan Eastfield, Sexing scan Eastfield, 16 week scan Eastfield, 4d scan Easton, 3d scan Easton, Gender scans Easton, Baby Scans Easton, Early pregnancy scan Easton, Private baby scan Easton, Private baby ultrasound Easton, Ultrasound Easton, Baby ultrasound scan Easton, Pregnancy scan Easton, Baby scan Easton, Gender scan Easton, Sexing scan Easton, 16 week scan Easton, 4d scan Eastville, 3d scan Eastville, Gender scans Eastville, Baby Scans Eastville, Early pregnancy scan Eastville, Private baby scan Eastville, Private baby ultrasound Eastville, Ultrasound scan Eastville, Baby ultrasound scan Eastville, Pregnancy scan Eastville nor, Ultrasound Eastville, Baby scan Eastville, Gender scan Eastville, Sexing scan Eastville, 16 Week scan Eastville, 4d scan Filton, 3d scan Filton, Gender scans Filton, Baby Scans Filton, Early pregnancy scan H Filton, Private baby scan Filton, Private baby ultrasound Filton, Ultrasound scan Filton, Baby scan Filton, Gender scan Filton, Sexing scan Filton, 16 week scan Filton, 4d scan Filwood Park, 3d scan Filwood Park, Gender scans Filwood Park, Baby Scans Filwood Park, Early pregnancy scan Filwood Park, Private baby scan Filwood Park, Private baby ultrasound W Filwood Park, Ultrasound scan Filwood Park, Baby ultrasound scan Filwood Park, Pregnancy scan Filwood Park, Ultrasound Filwood Park, Baby scan Filwood Park, Gender scan Filwood Park, Sexing scan Filwood Park, 16 week scan Filwood Park, 4d scan Fishponds, 3d scan Fishponds, Gender scans Fishponds, Baby Scans Fishponds, Early pregnancy scan Fishponds, Private baby scan Fishponds, Private baby ultrasound Fishponds, Ultrasound scan Fishponds, Baby ultrasound scan Fishponds, Pregnancy scan Fishponds, Ultrasound Fishponds, Baby scan Fishponds, Gender scan Fishponds. Sexing scan Fishponds, 16 week scan Fishponds , 4d scan Frenchay, 3d scan Frenchay, Gender scans Frenchay, Baby Scans Frenchay, Early pregnancy scan Frenchay, Private baby scan Frenchay, Private baby ultrasound Frenchay, Ultrasound scan Frenchay, Baby ultrasound scan Frenchay, Pregnancy scan Frenchay, Ultrasound Frenchay, baby scan Frenchay, Gender scan Frenchay, Sexing scan Frenchay, 16 week scan Frenchay
4d scan Golden Hill, 3d scan Golden Hill, Gender scans Golden Hill, Baby Scans Golden Hill, Early pregnancy scan Golden Hill, Private baby scan Golden Hill, Private baby ultrasound Golden Hill, Ultrasound scan Golden Hill, Baby ultrasound scan Golden Hill, Pregnancy scan Golden Hill, Ultrasound Golden Hill, Baby scan Golden Hill, Gender scan Golden Hill, Sexing scan Golden Hill, 16 week scan Golden Hill, 4d scan Headley Park, 3d scan Headley Park, Gender scans Headley Park, Baby Scans Headley Park, Early pregnancy scan Headley Park, Private baby scan Headley Park, Private baby ultrasound Headley Park, Ultrasound scan Headley Park, Baby ultrasound scan Headley Park, Pregnancy scan Headley Park, Ultrasound Headley Park, Baby scan Headley Park, Gender scan Headley Park, Sexing scan Headley Park, 16 Week scan Headley Park
4d scans Henbury, 3d scans Henbury, Gender scans Henbury, Baby Scans Henbury, Early pregnancy scan Henbury, Private baby scan Henbury, Private baby ultrasound Henbury, Ultrasound scan Henbury, Baby ultrasound scan Henbury, Pregnancy scan Henbury, Ultrasound Henbury, Baby scan Henbury, Gender scan Henbury, Sexing scan Henbury, 16 week scan Henbury, 4d scans Hengrove, 3d scans Hengrove, Gender scans Hengrove, Baby Scans Hengrove, Early pregnancy scan Hengrove, Private baby scan Hengrove, Private baby ultrasound Hengrove, Ultrasound scan Hengrove, Baby ultrasound scan Hengrove, Pregnancy scan Hengrove, Ultrasound Hengrove, Baby scan Hengrove, Gender scan Hengrove, Sexing scan Hengrove, 16 week scan Hengrove, 4d scan Hengrove Park, 3d scan Hengrove Park, Gender scans Hengrove Park, Baby Scans Hengrove Park, Early pregnancy scan Hengrove Park, Private baby scan Hengrove Park, Private baby ultrasound Hengrove Park, Ultrasound scan Hengrove Park, Baby ultrasound scan Hengrove Park, Pregnancy scan Hengrove Park, Ultrasound Hengrove Park, Baby scan Hengrove Park, Gender Hengrove Park, Sexing scan Hengrove Park, 16 week scan Hengrove Park, 4d scan Henleaze, 3d scan Henleaze, Gender scans Henleaze, Baby Scans Henleaze, Early pregnancy scan Henleaze, Private baby scan Henleaze, Private baby ultrasound Henleaze, Ultrasound scan Henleaze, Baby ultrasound scan Henleaze, Pregnancy scan Henleaze, Ultrasound Henleaze, Baby scan Henleaze, Gender scan Henleaze, Sexing Scan Henleaze, 16 week scan Henleaze, 4d scan Hicks Gate, 3d scan Hicks Gate, Gender scans Hicks Gate, Baby Scans Hicks Gate, Early pregnancy scan Hicks Gate, Private baby scan Hicks Gate, Private baby ultrasound Hicks Gate, Ultrasound scan Hicks Gate, Baby ultrasound scan Hicks Gate, Pregnancy scan Hicks Gate, Ultrasound Hicks Gate, Baby scan Hicks Gate, Gender scan Hicks Gate, Sexing scan Hicks Gate, 16 week scan Hicks Gate, 4d scan Hillfields, 3d scan Hillfields, Gender scans Hillfields, Baby Scans Hillfields, Early pregnancy scan Hillfields, Private baby scan Hillfields, Private baby ultrasound Hillfields, Ultrasound scan Hillfields, Baby ultrasound scan Hillfields, Pregnancy scan Hillfields, Ultrasound Hillfields, Baby scan Hillfields, Gender scan Hillfields, Sexing scan Hillfields, 16 week scan Hillfields, 4d scan Horfield, 3d scan Horfield, Gender scans Horfield, Baby Scans Horfield, Early pregnancy scan Horfield, Private baby scan Horfield, Private baby ultrasound Horfield, Ultrasound scan Horfield, Baby ultrasound scan Horfield, Pregnancy scan Horfield, Ultrasound Horfield, Baby scan Horfield, Gender scan Horfield, Sexing scan Horfield, 16 Week scan Horfield, 4d scan Hotwells, 3d scan Hotwells, Gender scans Hotwells, Baby Scans Hotwells, Early pregnancy scan Hotwells, Private baby scan Hotwells, Private baby ultrasound Hotwells, Ultrasound scan Hotwells, Baby ultrasound scan Hotwells, Pregnancy scan Hotwells, Ultrasound Hotwells, Baby scan Hotwells, Gender scan Hotwells, Sexing scan Hotwells, 16 week scan Hotwells, 4d scan Kingswood, 3d scan Kingswood, Gender scans Kingswood, Baby Scans Kingswood, Early pregnancy scan Kingswood, Private baby scan Kingswood, Private baby ultrasound Kingswood, Ultrasound scan Kingswood, Baby ultrasound scan Kingswood, Pregnancy scan Kingswood, Ultrasound Kingswood, Baby scan Kingswood, Gender scan Kingswood, Sexing scan Kingswood, 16 week scan Kingswood, 4d scan Knowle, 3d scan Knowle, Gender scans Knowle, Baby Scans Knowle, Early pregnancy scan Knowle, Private baby scan Knowle, Private baby ultrasound Knowle, Ultrasound scan Knowle, Baby ultrasound scan Knowle, Pregnancy scan Knowle, Ultrasound Knowle, Baby scan Knowle, Gender scan Knowle, Sexing scan Knowle, 16 week scan Knowle, 4d scan Lawrence Weston, 3d scan Lawrence Weston, Gender scans Lawrence Weston, Baby Scans Lawrence Weston, Early pregnancy scan Lawrence Weston, Private baby scan Lawrence Weston, Private baby ultrasound Lawrence Weston, Ultrasound scan Lawrence Weston, Baby ultrasound scan Lawrence Weston, Pregnancy scan Lawrence Weston, Ultrasound Lawrence Weston, Baby scan Lawrence Weston, Gender scan Lawrence Weston, Sexing scan Lawrence Weston, 16 week scan Lawrence Weston, 4d scan Lockleaze, 3d scan Lockleaze, Gender scans Lockleaze, Baby Scans Lockleaze, Early pregnancy scan Lockleaze, Private baby scan Lockleaze, Private baby ultrasound Lockleaze, Ultrasound scan Lockleaze, Baby ultrasound scan Lockleaze, Pregnancy scan Lockleaze, Baby scan Lockleaze, Gender scan Lockleaze, Sexing scan Lockleaze, 16 week scan Lockleaze, 4d scans Lower Knowle, 3d scans Lower Knowle, Gender scans Lower Knowle, Baby Scans Lower Knowle, Early pregnancy scan Lower Knowle, Private baby scan Lower Knowle, Private baby ultrasound Lower Knowle, Ultrasound scan Lower Knowle, Baby ultrasound scan Lower Knowle, Pregnancy scan Lower Knowle, Ultrasound Lower Knowle, Baby scan Lower Knowle, Gender scan Lower Knowle, Sexing scan Lower Knowle, 16 week scan Lower Knowle, 4d scans Montpelier, 3d scans Montpelier, Gender scans Montpelier, Baby Scans Montpelier, Early pregnancy scan Montpelier, Private baby scan Montpelier, Private baby ultrasound Montpelier, Ultrasound scan Montpelier, Baby ultrasound scan Montpelier, Pregnancy scan Montpelier, Ultrasound Montpelier, Baby scan Montpelier, Gender scan Montpelier, Sexing scan Montpelier, 16 week scan Montpelier, 4d scan Netham, 3d scan Netham, Gender scans Netham, Baby Scans Netham, Early pregnancy scan Netham, Private baby scan Netham, Private baby ultrasound Netham, Ultrasound scan Netham, Baby ultrasound scan Netham, Pregnancy scan Netham, Ultrasound Netham, Baby scan Netham, Gender scan Netham, Sexing scan Netham, 16 week scan Netham, 4d scans Novers Park, 3d scans Novers Park, Gender scans Novers Park, Baby Scans Novers Park, Early pregnancy scan Novers Park, Private baby scan Novers Park, Private baby ultrasound Novers Park, Ultrasound scan Novers Park, Baby ultrasound scan Novers Park, Pregnancy scan Novers Park, Ultrasound Novers Park, Baby scan Novers Park, Gender scan Novers Park, Sexing scan Novers Park, 16 week scan Novers Park, 4d scan Redfield, 3d scan Redfield, Gender scans Redfield, Baby Scans Redfield, Early pregnancy scan Redfield, Private baby scan Redfield, Private baby ultrasound Redfield, Ultrasound scan Redfield, Baby ultrasound scan Redfield, Pregnancy scan Redfield, Ultrasound Redfield, Baby scan Redfield, Gender scan Redfield, Sexing scan Redfield, 16 week scan Redfield, 4d scan Redland, 3d scan Redland, Gender scans Redland, Baby Scans Redland, Early pregnancy scan Redland, Private baby scan Redland, Private baby ultrasound Redland, Ultrasound scan Redland, Baby ultrasound scan Redland, Pregnancy scan Redland, Ultrasound Redland, Baby scan Redland, Gender scan Redland, Sexing scan Redland, 16 week scan Redland, 4d scan Ridgeway, 3d scan Ridgeway, Gender scans Ridgeway, Baby Scans Ridgeway, Early pregnancy scan Ridgeway, Private baby scan Ridgeway, Private baby ultrasound Ridgeway, Ultrasound scan Ridgeway, Baby ultrasound scan Ridgeway, Pregnancy scan Ridgeway, Ultrasound Ridgeway, Baby scan Ridgeway, Gender scan Ridgeway, Sexing scan Ridgeway, 16 week scan Ridgeway, 4d scan Sea Mills, 3d scan Sea Mills, Gender scans Sea Mills, Baby Scans Sea Mills, Early pregnancy scan Sea Mills, Private baby scan Sea Mills, Private baby ultrasound Sea Mills, Ultrasound scan Sea Mills, Baby ultrasound scan Sea Mills, Pregnancy scan Sea Mills, Ultrasound Sea Mills, Baby scan Sea Mills, Gender scan Sea Mills, Sexing scan Sea Mills, 16 week scan Sea Mills
4d scan Shirehampton, 3d scan Shirehampton, Gender scans Shirehampton, Baby Scans Shirehampton, Early pregnancy scan Shirehampton, Private baby scan Shirehampton, Private baby ultrasound Shirehampton, Ultrasound scan Shirehampton, Baby ultrasound scan Shirehampton, Pregnancy scan Shirehampton, Ultrasound Shirehampton, Baby scan Shirehampton, Gender scan Shirehampton, Sexing scan Shirehampton, 16 week scan Shirehampton, 4d scan Southmead, 3d scan Southmead, Gender scans Southmead, Baby Scans Southmead, Early pregnancy scan Southmead, Private baby scan Southmead, Private baby ultrasound Southmead, Ultrasound scan Southmead, Baby ultrasound scan Southmead, Pregnancy scan Southmead, Ultrasound Southmead, Baby scan Southmead, Gender scan Southmead, Sexing scan Southmead, 16 week scan Southmead, 4d scan Speedwell, 3d scan Speedwell, Gender scans Speedwell, Baby Scans Speedwell, Early pregnancy scan Speedwell, Private baby scan Speedwell, Private baby ultrasound Speedwell, Ultrasound scan Speedwell, Baby ultrasound scan Speedwell, Pregnancy scan Speedwell, Ultrasound Speedwell, Baby scan Speedwell, Gender scan Speedwell, Sexing scan Speedwell, 16 week scan Speedwell, 4d scan St George, 3d scan St George, Gender scans St George, Baby Scans St George, Early pregnancy scan St George, Private baby scan St George, Private baby ultrasound St George, Ultrasound scan St George, Baby ultrasound scan St George, Pregnancy scan St George, Ultrasound St George, Baby scan St George, Gender scan St George, Sexing scan St George ills, 16 week scan St George, 4d scan Stapleton, 3d scan Stapleton, Gender scans Stapleton, Baby Scans Stapleton, Early pregnancy scan Stapleton, Private baby scan Stapleton, Private baby ultrasound Stapleton, Ultrasound scan Stapleton, Baby ultrasound scan Stapleton, Pregnancy scan Stapleton, Ultrasound Stapleton, Baby scan Stapleton, Gender scan Stapleton, Sexing scan Stapleton, 16 week scan Stapleton, 4d scan Stockwood, 3d scan Stockwood, Gender scans Stockwood, Baby Scans Stockwood, Early pregnancy scan Stockwood, Private baby scan Stockwood, Private baby ultrasound Stockwood, Ultrasound scan Stockwood, Baby ultrasound scan Stockwood, Pregnancy scan Stockwood, Ultrasound Stockwood, Baby scan Stockwood, Gender scan Stockwood, Sexing scan Stockwood, 16 week scan Stockwood, 4d scan Stoke Bishop, 3d scan Stoke Bishop, Gender scans Stoke Bishop, Baby Scans Stoke Bishop, Early pregnancy scan Stoke Bishop, Private baby scan Stoke Bishop, Private baby ultrasound Stoke Bishop, Ultrasound scan Stoke Bishop, Baby ultrasound scan Stoke Bishop, Pregnancy scan Stoke Bishop, Ultrasound Stoke Bishop, Baby scan Stoke Bishop, Gender scan Stoke Bishop, Sexing scan Stoke Bishop, 16 week scan Stoke Bishop, 4d scan Stoke Gifford, 3d scan Stoke Gifford, Gender scans Stoke Gifford, Baby Scans Stoke Gifford, Early pregnancy scan Stoke Gifford, Private baby scan Stoke Gifford, Private baby ultrasound Stoke Gifford, Ultrasound scan Stoke Gifford, Baby ultrasound scan Stoke Gifford, Pregnancy scan Stoke Gifford, Ultrasound Stoke Gifford, Baby scan Stoke Gifford, Gender scan Stoke Gifford, Sexing scan Stoke Gifford, 16 week scan Stoke Gifford, 4d scan Two Mile Hill, 3d scan Two Mile Hill, Gender scans Two Mile Hill, Baby Scans Two Mile Hill, Early pregnancy scan Two Mile Hill, Private baby scan Two Mile Hill, Private baby ultrasound S Two Mile Hill, Ultrasound scan Two Mile Hill, Baby ultrasound scan Two Mile Hill, Pregnancy scan Two Mile Hill, Ultrasound Two Mile Hill, Baby scan Two Mile Hill, Gender scan Two Mile Hill, Sexing scan Two Mile Hill, 16 week scan Two Mile Hill, 4d scan Westbury on Trym, 3d scan Westbury on Trym, Gender scans Westbury on Trym, Baby Scans Westbury on Trym, Early pregnancy scan Westbury on Trym, Private baby scan Westbury on Trym, Private baby ultrasound Westbury on Trym, Ultrasound scan Westbury on Trym, Baby ultrasound scan Westbury on Trym, Pregnancy scan Westbury on Trym, Ultrasound Westbury on Trym, Baby scan Westbury on Trym, Gender scan Westbury on Trym, Sexing scan Westbury on Trym, 16 week scan Westbury on Trym, 4d scan Westbury Park, 3d scan Westbury Park, Gender scans Westbury Park, Baby Scans Westbury Park, Early pregnancy scan Westbury Park, Private baby scan Westbury Park, Private baby ultrasound Westbury Park, Ultrasound scan Westbury Park, Baby ultrasound scan Westbury Park, Pregnancy scan Westbury Park, Ultrasound Westbury Park, Baby scan Westbury Park, Gender scan Westbury Park, Sexing scan Westbury Park, 16 week scan Westbury Park
4d scan Whitehall, 3d scan Whitehall, Gender scans Whitehall, Baby Scans Whitehall, Early pregnancy scan Whitehall, Private baby scan Whitehall, Private baby ultrasound Whitehall, Ultrasound scan Whitehall, Baby ultrasound scan Whitehall, Pregnancy scan Whitehall, Ultrasound Whitehall, Baby scan Whitehall, Gender scan Whitehall, Sexing scan Whitehall, 16 week scan Whitehall, 4d scan Windmill Hill, 3d scan Windmill Hill, Gender scans Windmill Hill, Baby Scans Windmill Hill, Early pregnancy scan Windmill Hill, Private baby scan Windmill Hill, Private baby ultrasound Windmill Hill, Ultrasound scan Windmill Hill, Baby ultrasound scan Windmill Hill, Pregnancy scan Windmill Hill, Ultrasound Windmill Hill, Baby scan Windmill Hill, Gender scan Windmill Hill, Sexing scan Windmill Hill, 16 week scan Windmill Hill, 4d scan Avon, 3d scan Avon, Gender scans Avon, Baby Scans Avon, Early pregnancy scan Avon, Private baby scan Avon, Private baby ultrasound Avon, Ultrasound scan Avon, Baby ultrasound scan Avon, Pregnancy scan Avon, Ultrasound Avon, Baby scan Avon, Gender scan Avon, Sexing scan Avon, 16 week scan Avon, 4d scan Keynsham, 3d scan Keynsham, Gender scans Keynsham, Baby Scans Keynsham, Early pregnancy scan Keynsham, Private baby scan Keynsham, Private baby ultrasound Keynsham, Ultrasound scan Keynsham, Baby ultrasound scan Keynsham, Pregnancy scan Keynsham, Ultrasound Keynsham, Baby scan Keynsham, Gender scan Keynsham, Sexing scan Keynsham, 16 week scan Keynsham , 4d scan Glastonbury, 3d scan Glastonbury, Gender scans Glastonbury, Baby Scans Glastonbury, Early pregnancy scan Glastonbury, Private baby scan Glastonbury, Private baby ultrasound Glastonbury, Ultrasound scan Glastonbury, Baby ultrasound scan Glastonbury, Pregnancy scan Glastonbury, Ultrasound Glastonbury, Baby scan Glastonbury, Gender scan Glastonbury, Sexing scan Glastonbury, 16 week scan Glastonbury, 4d scan Minehead, 3d scan Minehead, Gender scans Minehead, Baby Scans Minehead, Early pregnancy scan Minehead, Private baby scan Minehead, Private baby ultrasound Minehead, Ultrasound scan Minehead, Baby ultrasound scan Minehead, Pregnancy scan Minehead, Ultrasound Minehead, Baby scan Minehead, Gender scan Minehead, Sexing scan Minehead, 16 week scan Minehead, 4d scan Yeovil, 3d scan Yeovil, Gender scans Yeovil, Baby Scans Yeovil, Early pregnancy scan Yeovil, Private baby scan Yeovil, Private baby ultrasound Yeovil, Ultrasound scan Yeovil, Baby ultrasound scan Yeovil, Pregnancy scan Yeovil, Ultrasound Yeovil, Baby scan Yeovil, Gender scan Yeovil, Sexing scan Yeovil, 16 week scan Yeovil, 4d scan Trowbridge, 3d scan Trowbridge, Gender scans Trowbridge, Baby Scans Trowbridge, Early pregnancy scan Trowbridge, Private baby scan Trowbridge, Private baby ultrasound Trowbridge, Ultrasound scan Trowbridge, Baby ultrasound scan Trowbridge, Pregnancy scan Trowbridge, Ultrasound Trowbridge, Baby scan Trowbridge, Gender scan Trowbridge, Sexing scan Trowbridge, 16 week scan Trowbridge, 4d scan Thornbury, 3d scan Thornbury, Gender scans Thornbury, Baby Scans Thornbury, Early pregnancy scan Thornbury, Private baby scan Thornbury, Private baby ultrasound Thornbury, Ultrasound scan Thornbury, Baby ultrasound scan Thornbury, Pregnancy scan Thornbury, Ultrasound Thornbury, Baby scan Thornbury, Gender scan Thornbury, Sexing scan Thornbury, 16 week scan Thornbury, 4d scan Caldicot, 3d scan Caldicot, Gender scans Caldicot, Baby Scans Caldicot, Early pregnancy scan Caldicot, Private baby scan Caldicot, Private baby ultrasound Caldicot, Ultrasound scan Caldicot, Baby ultrasound scan Caldicot, Pregnancy scan Caldicot, Ultrasound Caldicot, Baby scan Caldicot, Gender scan Caldicot, Sexing scan Caldicot, 16 week scan Caldicot, 4d scan Chepstow, 3d scan Chepstow, Gender scans Chepstow, Baby Scans Chepstow, Early pregnancy scan Chepstow, Private baby scan Chepstow, Private baby ultrasound Chepstow, Ultrasound scan Chepstow, Baby ultrasound scan Chepstow, Pregnancy scan Chepstow, Ultrasound Chepstow, Baby scan Chepstow, Gender scan Chepstow, Sexing scan Chepstow, 16 week scan Chepstow, 4d scan Magor, 3d scan Magor, Gender scans Magor, Baby Scans Magor, Early pregnancy scan Magor, Private baby scan Magor, Private baby ultrasound Magor, Ultrasound scan Magor, Baby ultrasound scan Magor, Pregnancy scan Magor, Ultrasound Magor, Baby scan Magor, Gender scan Magor, Sexing scan Magor, 16 week scan Magor, 4d scan Frome, 3d scan Frome, Gender scans Frome, Baby Scans Frome, Early pregnancy scan Frome, Private baby scan Frome, Private baby ultrasound Frome, Ultrasound scan Frome, Baby ultrasound scan Frome, Pregnancy scan Frome, Ultrasound Frome, Baby scan Frome, Gender scan Frome, Sexing scan Frome, 16 week scan Frome, 4d scan Warminster, 3d scan Warminster, Gender scans Warminster, Baby Scans Warminster, Early pregnancy scan Warminster, Private baby scan Warminster, Private baby ultrasound Warminster, Ultrasound scan Warminster, Baby ultrasound scan Warminster, Pregnancy scan Warminster, Ultrasound Warminster, Baby scan Warminster, Gender scan Warminster, Sexing scan Warminster, 16 week scan Warminster, 4d scan Chippenham, 3d scan Chippenham, Gender scans Chippenham, Baby Scans Chippenham, Early pregnancy scan Chippenham, Private baby scan Chippenham, Private baby ultrasound Chippenham, Ultrasound scan Chippenham, Baby ultrasound scan Chippenham, Pregnancy scan Chippenham, Ultrasound Chippenham, Baby scan Chippenham, Gender scan Chippenham, Sexing scan Chippenham, 16 week scan Chippenham, 4d scan Melksham, 3d scan Melksham, Gender scans Melksham, Baby Scans Melksham, Early pregnancy scan Melksham, Private baby scan Melksham, Private baby ultrasound Melksham, Ultrasound scan Melksham, Baby ultrasound scan Melksham, Pregnancy scan Melksham, Ultrasound Melksham, Baby scan Melksham, Gender scan Melksham, Sexing scan Melksham, 16 week scan Melksham, 4d scan Devizes, 3d scan Devizes, Gender scans Devizes, Baby Scans Devizes, Early pregnancy scan Devizes, Private baby scan Devizes, Private baby ultrasound Devizes, Ultrasound scan Devizes, Baby ultrasound scan Devizes, Pregnancy scan Devizes, Ultrasound Devizes, Baby scan Devizes, Gender scan Devizes, Sexing scan Devizes, 16 week scan Devizes, 4d scan Malmesbury, 3d scan Malmesbury, Gender scans Malmesbury, Baby Scans Malmesbury, Early pregnancy scan Malmesbury, Private baby scan Malmesbury, Private baby ultrasound Malmesbury, Ultrasound scan Malmesbury, Baby ultrasound scan Malmesbury, Pregnancy scan Malmesbury, Ultrasound Malmesbury, Baby scan Malmesbury, Gender scan Malmesbury, Sexing scan Malmesbury, 16 week scan Malmesbury

Over 50,000 Baby Scans Completed By Window to the Womb