The best playmats of 2021 so far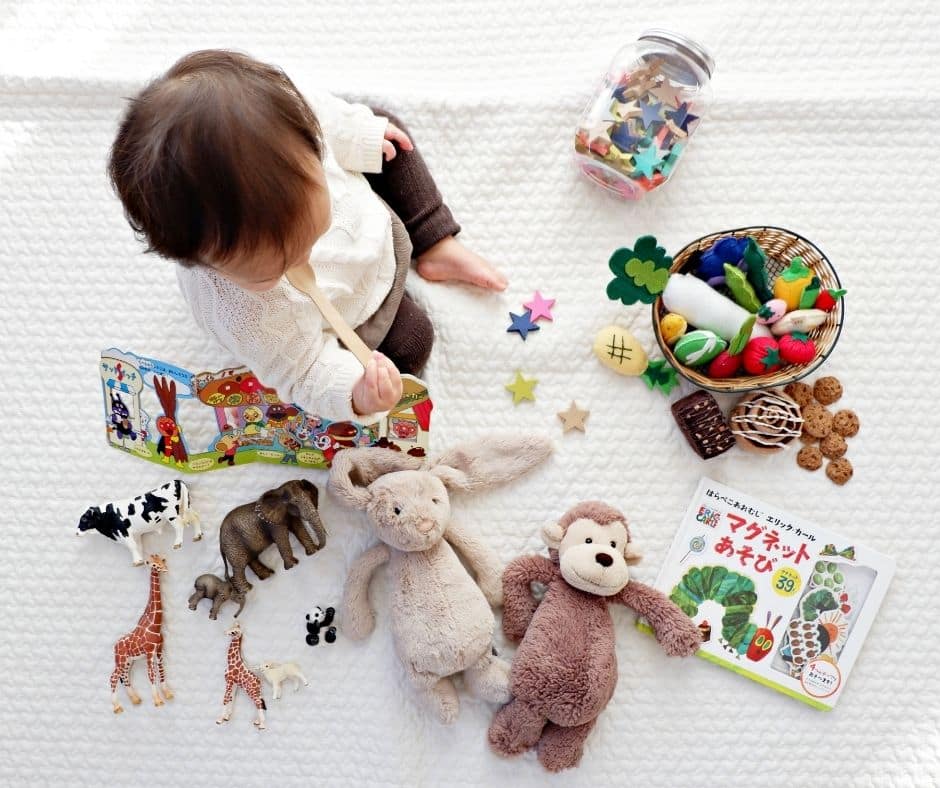 From the moment your child is born, they use their five senses to start exploring the world they now live in. From bright colours to textured surfaces, these will help stimulate your child's brain and help them for when they are older. To help with this, we have included 3 of the best sensory mats for your newborn baby.
First, let's start by mentioning that safety is key when searching for a sensory play mat. With many mats featuring mirrored surfaces and plastic pieces- it's important that you check the durability of the sensory mats. Reviews are always a great way of understanding the quality of the product, so have a little read before buying.
We have found the best sensory mats in 2021 for you and your baby:
1. Fisher-Price Deluxe Kick & Play Piano Gym Play Mat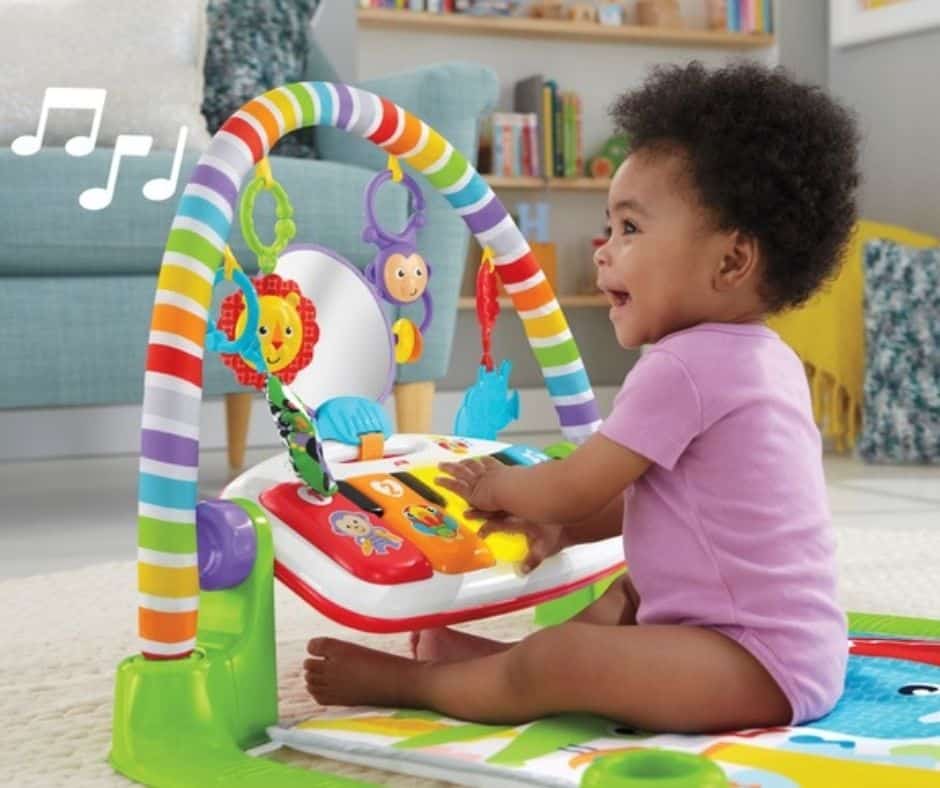 This musical play mat has four ways your baby can interact with it. Lay & play; Tummy time; Sit & play; Take-along play. It will allow your baby to interact with their sounds and sights. Enhancing their hand eye coordination as well as motor skills.
Stars: 4.8/5
Available at Smyths
2. Baby Einstein Rhythm of the Reef Gym with Lights and Sounds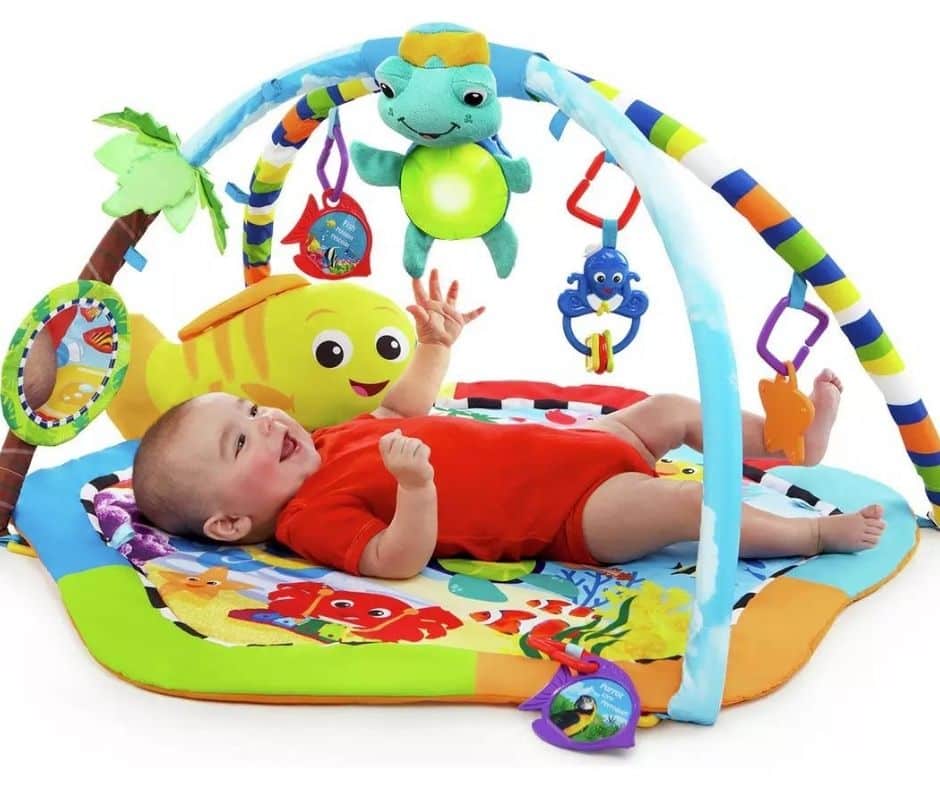 A good sensory mat to help with development. Including lights, melodies and toys- the tropical themed mat is great for your newborn. This play mat is ideal for babies who are still lying down as there are many overhead activities.
As this toy flashes it may trigger epilepsy in sensitized individuals.
Stars: 4.7/5
Available to buy at Argos
Skip Hop Activity Gym (Camping Cubs)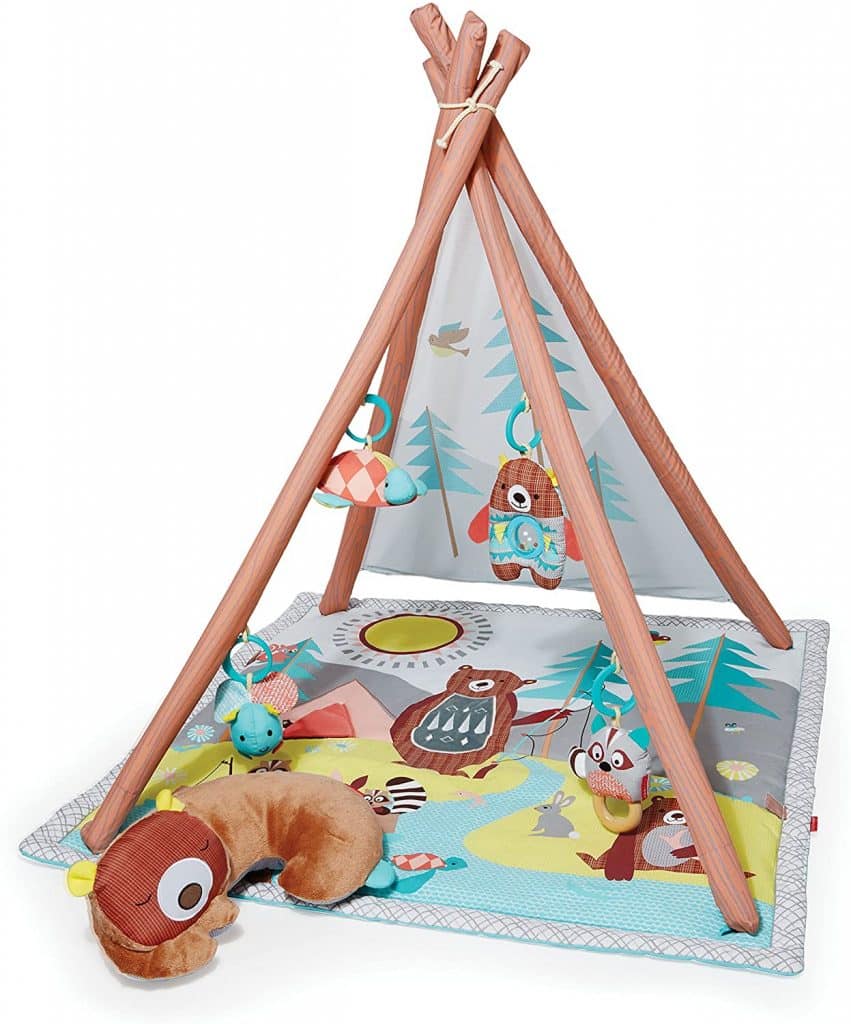 If uniqueness is your style- then consider this sensory mat. With a fun camping theme, your baby has a semi-sheltered area to play and stimulate their senses. With its different textured surfaces and over head hanging toys, this is great for your baby.
Stars: 4.5/5
Look today on Amazon
4. Taf Toys All Around Me Gym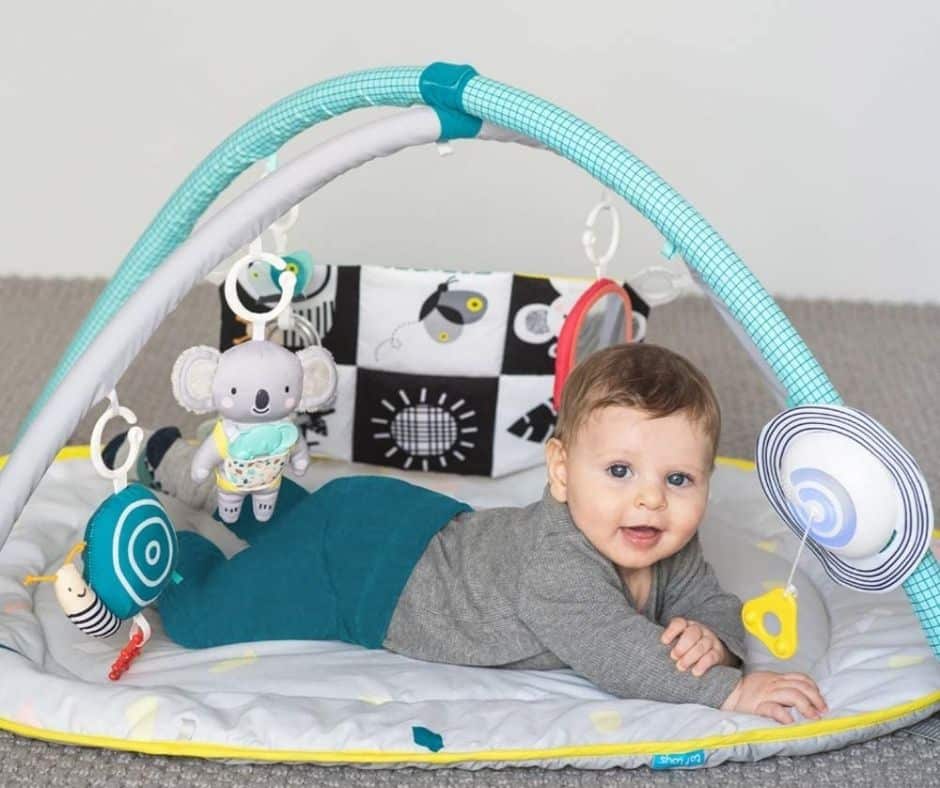 This 4-in-1 floor gym is a perfect mat to encourage your baby to play around and feel different textures. With overhead activities such as rattlers and a cushioned surface your baby is guaranteed a great experience.
Stars: 4.6/5
Available from: Amazon
5. Red Kite Peppermint Trail Ball Play Gym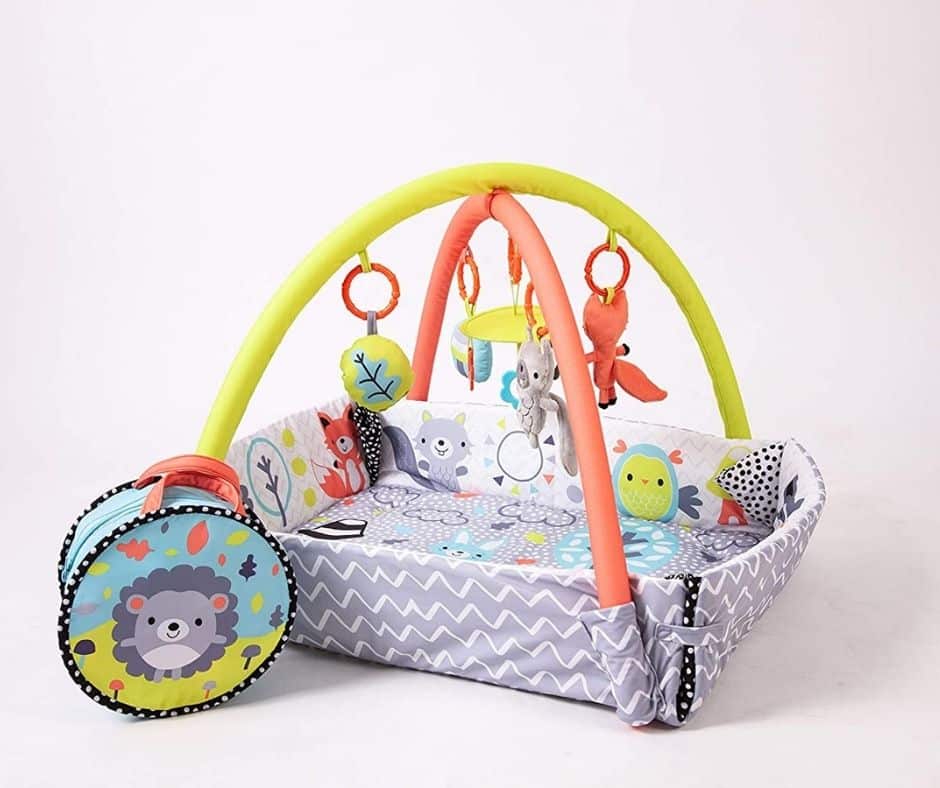 With its raised sides- this playmat is great for babies who are little wrigglers. Another great addition to this play mat is that it can turn into a ball pit. Who doesn't love a 2 in 1 purchase?
Stars: 4.7/5
Available on Amazon
Sensory mats are a great way to stimulate baby's senses. Other great ways can be shape playing, social cues or introducing your baby to new food smells. Alongside sensory stimulation, imagination for baby is also a key element to help with brain development. You can find more information about this here.