Pregnancy Due Date & LMP Calculator
Use Our Calculators to Estimate Your Pregnancy Gestation
LMP Calculator
Enter the first date of your last period
Due Date Calculator
Enter your due date
About Your Pregnancy
Most pregnancies last around 40 weeks (or 38 weeks from conception date). The NHS will offer you two anomaly scans - one at around 12 weeks and one at the 20-week mark. The NHS may offer additional scans if you need extra care throughout your pregnancy. At your 12 week NHS scan, you will be given your due date. Before 12 weeks, you can work out an estimate of how far along you are - based on the first date of your last period. Before your 12 week NHS scan, you can also have a private early scan from 6 weeks with our firstScan clinics. Our fully qualified Sonographers will check how your pregnancy is progressing, give you accurate dating based on measurements and diagnostic results on the day. If you're unsure of your last period, you can visit us 2 weeks after your first positive pregnancy test. Our Window to the Womb clinics also offers a full range of all-inclusive scans from 16-42 weeks. Including well-being, 99.9% accurate gender, 3D/4D/HDlive & growth scans.

*Please note - our private baby scan services do not replace your NHS anomaly scans and offer additional support and reassurance in between.
You're Around 6 Weeks Pregnant!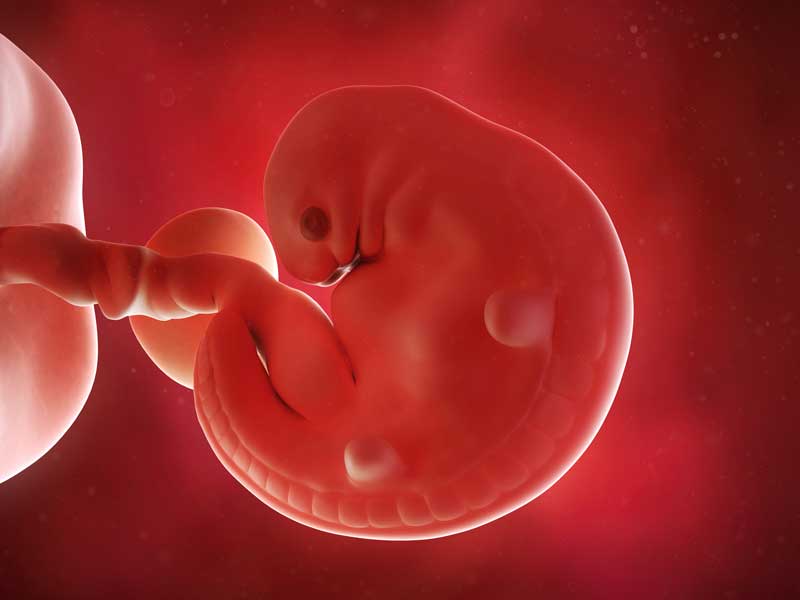 About Your Baby
Baby is measuring around 5mm – the size of a baked bean! The arms and legs are just beginning to form and there's small dents where the ears may be. If you were to have a vaginal ultrasound scan you would see a tiny little heart flickering away.


About You
You may start experiencing the early signs of pregnancy; fatigue, nausea, heightened sense of smell and many more! It's important to rest and look after yourself there's more of this to come. Check out our article for symptoms on early pregnancy here.


What You Need to Do
Book an appointment with your GP and ask to see a midwife. Alternatively, you can self-refer to your local hospital. You will usually be offered a scan at 8-14 weeks with the NHS but if you just can't wait to see baby then you can book your early pregnancy scan from today.