Our Fetal Health Scan Explained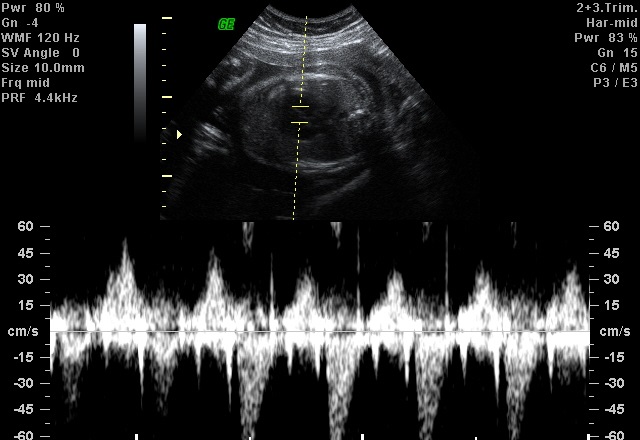 ---
Are you visiting our clinic for an Fetal Health Scan? Here we answer common questions that we're asked, so you can be well informed about what to expect at your appointment.
What's included in our Fetal Health Scan?
The primary purpose of all our packages and our Fetal Health Scan, is the well-being of mum and baby. Your Sonographer will conduct the appropriate health checks and you will receive a report to take home. These checks include:
Full fetal diagnostic checks & report
Head circumference measurement (available from 16 weeks)
Abdominal circumference measurement (available from 26 weeks)
Femur length measurement (available from 16 weeks)
Estimated fetal weight (available from 26 weeks)
Our fetal health scan provides additional support to your 12 and 20 week NHS anomaly scans, and does not replace them.
When can I visit for a Fetal Health Scan?
We offer our fetal health scan from 16-42 weeks gestation.
So What Do We Check?
Single or Multiple Pregnancy
We will confirm how many babies you're having.
Position & Presentation
We will determine your baby's presentation and position; as well as placenta position.
Heartbeat Check & Visualisation
The sonographer will check the size and position of the heart in the chest. We will also listen to the heartbeat and then show you on the screen.
Skull, Spine & Brain
We will observe the shape of the skull, checking the cerebellum and two sides of the brain. The sonographer will also demonstrate the full length of the spine, whilst checking the intracranial (brain) anatomy.
Organs
Our sonographers will check baby's abdominal area, looking at the cord, abdominal walls and bladder. We will confirm 'Situs Solitus'. This means we will check the abdominal contents are in the right position and baby's heart is on the left.
Limbs
We will look at the limbs of little one, such as femur length and check all is growing as it should be. They'll check for three long bones in each limb and observe the body and limbs are moving. Amniotic Fluid & Growth Your sonographer will evaluate the amniotic fluid (the fluid surrounding your baby).
Information about measurements and weight…
From 16-26 weeks we will provide the head circumference measurement and the femur length measurement.
From 26 to 42 weeks, we will calculate the estimated fetal weight of baby and measure the head circumference, abdominal circumference and femur length.
Can you determine the gender of baby?
Gender determination is possible 16+ weeks. If you want to know your baby's sex, you should ask the sonographer at the start of the scan. During the COVID-19 outbreak you should only attend scans for a medical need, such as to check how baby is developing. If your sole motivation is to find out the sex of your baby you should not attend a scan.
How many guests can I bring?
You should attend your appointment on your own. If absolutely necessary, please limit to one adult guest. For everybody's safety, we will be enforcing this in all clinics. Please check with your local clinic before your appointment.
Before your appointment…
We ask you drink 1-2 glasses of water before your appointment. This puts plenty of fluid around baby and helps with the overall quality of the scan. If you're between 16 to 24 weeks, arrive with a reasonably full bladder.
When you arrive…
Please arrive no more than 10 minutes before your appointment, as we are limiting the number of guests at our clinic. You will be asked to complete a short pre-scan questionnaire, which just asks for a little more information about you. Details we will ask for include which GP you're registered to, your NHS number, details of any previous pregnancies and the reason for your visit to our clinic. This ensures our sonographer and the team are completely knowledgeable about you.
If you have any questions at all, please just ask a member of our team or our diagnostic sonographer.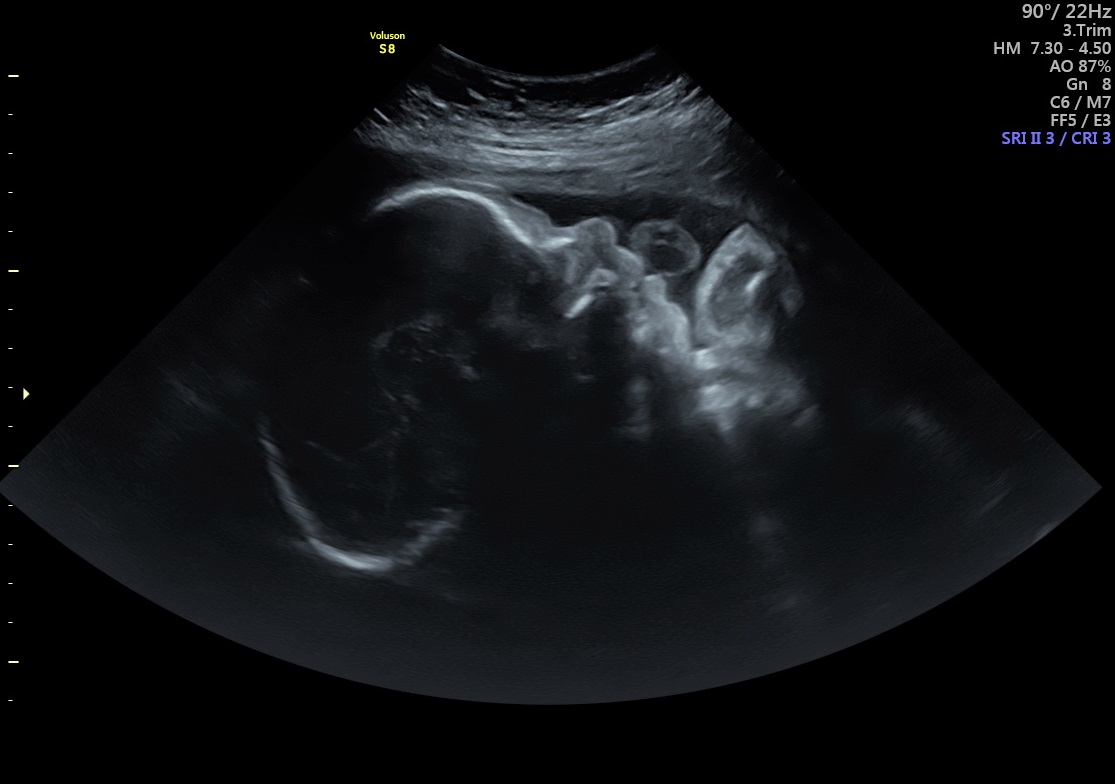 Your scan…
The first thing the sonographer looks for is the position of baby. They will check the baby is in the uterus as it should be, rather than elsewhere which can be dangerous for mum. The sonographer will then look for the number of pregnancy sacs and babies to confirm a single or multiple pregnancy. The heartbeat is next; during fetal health scan we will look and listen to the heart.
Once the heartbeat is confirmed, the sonographer will conduct the remaining health checks, then the growth measurements (please see information on measurements above) and estimated weight (from 26 weeks).
Once all checks have been completed and your questions have been answered, you will be guided back to our waiting room.
After Your Scan…
You will be provided with a full medical report complete with your diagnostic results and all digital images from your scan. Should you require any ongoing care following your scan with us, we have relationships with local NHS hospitals. We will contact the hospital for you and make all arrangements, to ensure you receive optimum care going forwards.
Your digital images will be provided to you on our Bumpies app. You will be given a code and will be able to access your images instantly.
Our Fetal Health Scans are available from 16 weeks to 42 weeks and retail at £59.00.