This Christmas we have you sorted when it comes to mocktails, from classic cocktails to festive twists, for the whole family to enjoy. We have researched 5 easy to make mocktails so you don't have too! All the recipes are attached, just click on the hyperlink.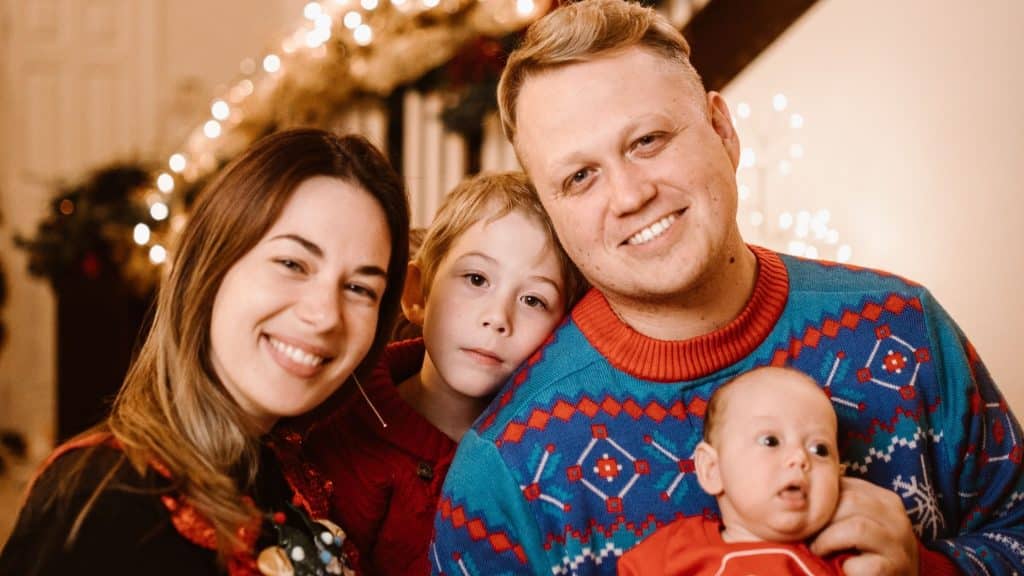 1. Clementine Mojito
This easy to make cocktail from BBC goodfood is the perfect non alcoholic yet refreshing drink.
Ingredients
1 clementine
½ tsp demerara sugar
1 lemon wedge, chopped
Ice
Small handful of mint, woody stalks removed
A few drops of orange blossom water
Sparkling water, to top up
Method
Juice half the clementine and chop the other half into small pieces. Pour the juice into a glass and stir in the sugar. Tip in the chopped clementine and lemon, then crush using a muddler.
2. Next add a handful of ice, the mint and orange blossom. Top up slowly with sparkling water.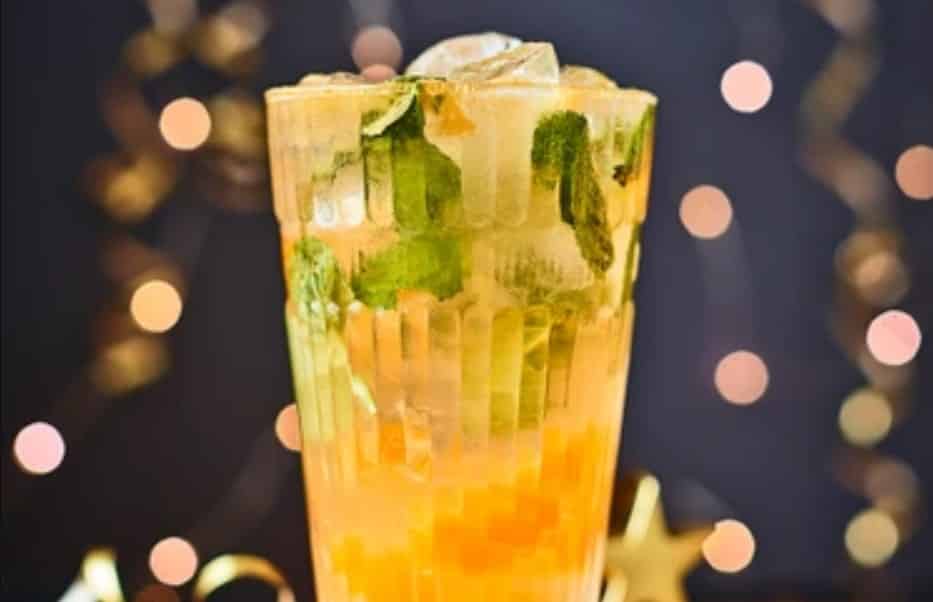 2. Candy Cane Martini Mocktail
This mocktail by This Vivacious Life is fun festive twist on a classic cocktail. This is a perfect drink for the whole family to enjoy.
Ingredients
Half and half
Cream soda
Simple Syrup
Peppermint oil
Candy Canes
Method
1: First, to prepare the martini glass rims. Lightly coat the rim of your martini cup in simple syrup on a plate.
2: Place the crushed candy canes on a plate and then rim the glasses by dipping the glasses that have been coated in simple syrup into the candy canes
3: Next, to make the drink, Simply stir together 1 Cup half and half, 12 oz. cream soda, 4 tsp. simple syrup and 2-4 drops of peppermint oil in a small pitcher
4: Finally pour the mixed drink into the candy cane rimmed martini glasses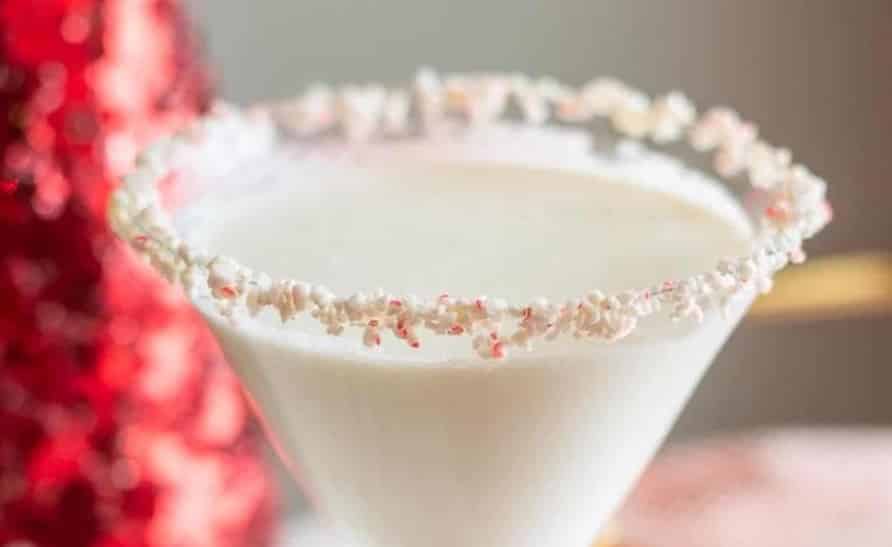 3. Passion Fruit Martini Mocktail
Next up, this cocktail by Olive Magazine has a fruity twist and can be made in large quantities. This is great if you have a large get together!
Ingredients
Non-alcoholic spirit 50ml, (we used Salcombe Gin New London Light)
Lemon juice 25ml
Orange juice 25ml
Cranberry juice 15ml
Caster sugar 1 tsp
Egg white 1
Nutmeg a grating
Orange peel to garnish
Method
STEP 1
Put the non-alcoholic spirit, lemon juice, orange juice, cranberry juice, sugar and egg white in a cocktail shaker with ice and shake well for 15-30 seconds.
STEP 2
Next, strain the cocktail into a coupe glass, grate over a little nutmeg, and garnish with some orange peel.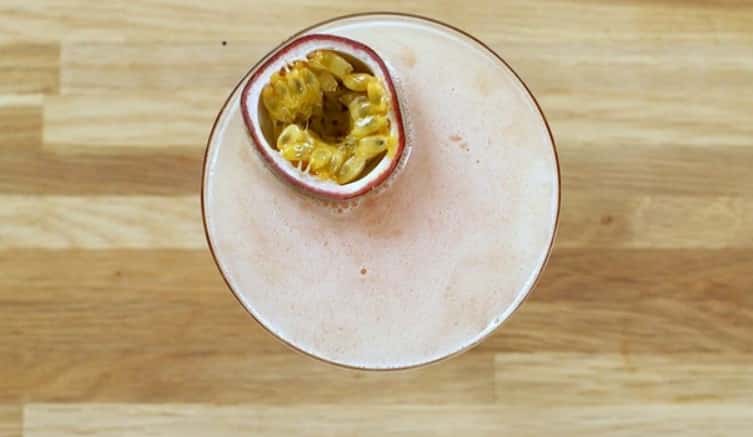 4. Spiced Apple Fizz
This mocktail by Sainsbury's, is a great drink to warm up with on cold evenings, it's also super simple!
75ml apple juice
75ml ginger beer
1½ tsp cinnamon
1 apple, sliced
Mix the apple juice, ginger beer and cinnamon together in a tall glass. Serve with a slice of apple.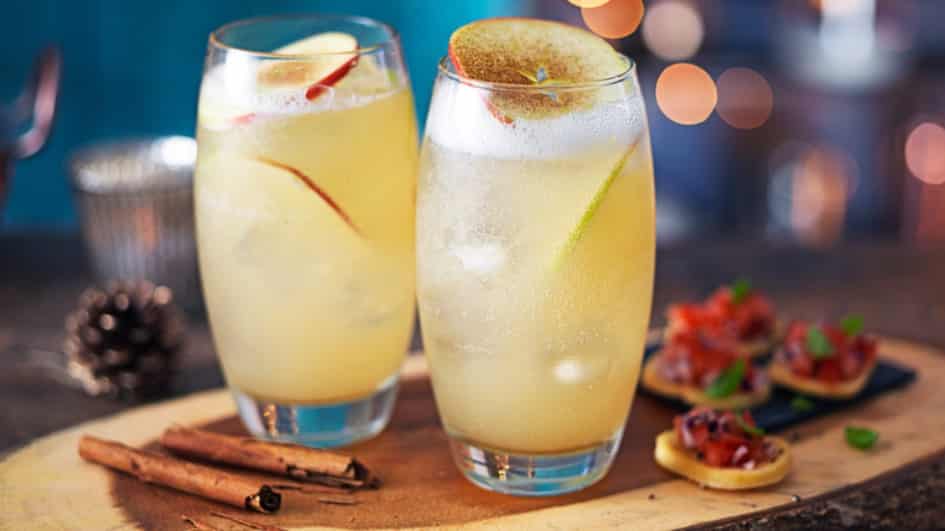 5. Classic Eggnog
This mocktail by Delish uses the traditional ingredients of the original cocktail but without the whisky! You can get creative by making your own mark by adding your own flavours.
2 c. milk
1/2 tsp. of each: ground cinnamon, ground nutmeg and pure vanilla extract
6 large egg yolks
1/2 c. granulated sugar
1 c. heavy cream
1 c. bourbon or rum (optional)
Method
In a small saucepan over low heat, combine milk, cinnamon, nutmeg, and vanilla and slowly bring mixture to a low boil.

Meanwhile, in a large bowl, whisk egg yolks with sugar until yolks are pale in color. Slowly add hot milk mixture to egg yolks in batches to temper the eggs and whisk until combined.

Return mixture to saucepan and cook over medium heat until slightly thick (and coats the back of a spoon) but does not boil. (If using a candy thermometer, mixture should reach 160º.)

Remove from heat and stir in heavy cream and, if using, bourbon. Refrigerate until chilled.
When ready to serve, garnish with whipped cream and cinnamon.
From all of us at WTTW we wish you and your family a very Me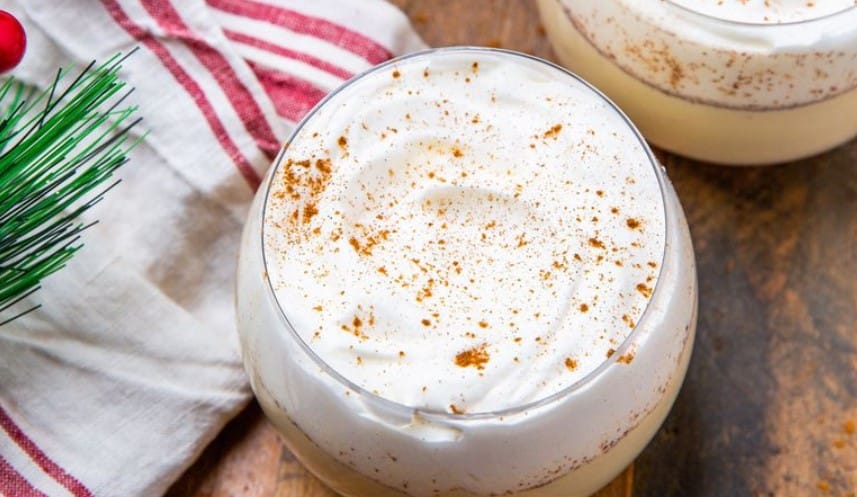 If you decide to make any of these, tag us on Instagram and we'll share them on our social pages! We hope you have the best Christmas with you Family and friends.